Super Bowl Tickets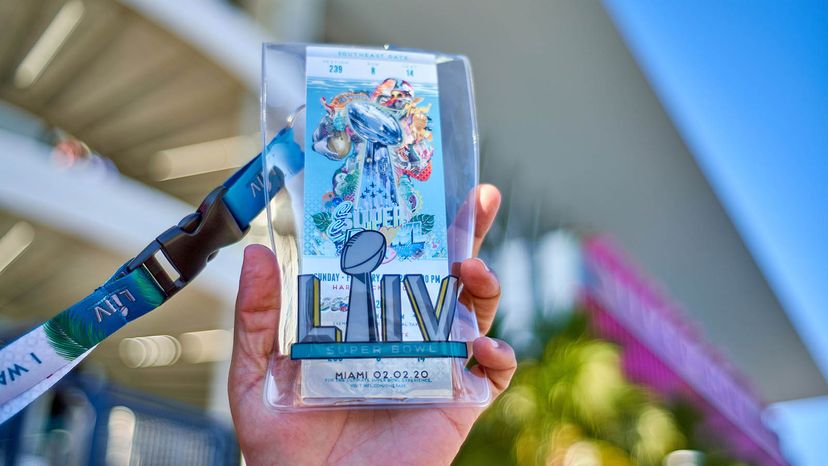 Considering the widespread interest in the Super Bowl, it's hard to believe that the first Super Bowl didn't even sell out the cavernous Los Angeles Memorial Coliseum. It wasn't even shown on TV in the Los Angeles area due to the blackout rule that prevents a non-sellout game from being televised in the area in which the game is played.
Tickets to that original Super Bowl were $6 to $12. Today, Super Bowl tickets are perhaps the most sought-after tickets in sports. The average Super Bowl ticket sells for thousands of dollars, with tickets often resold, or scalped, for many times more than their face value.
Tickets normally are divvied up between the conference champions, the host team, the remaining teams, and the NFL. Tickets for the 2022 Super Bowl are the most expensive in history, with an average price of $8,772. VIP tickets are priced at $100,000.
The lucky few who actually attend the Super Bowl make up just a small fraction of the game's total audience. Those who can't attend the game watch it on television. In 2015, a record 114.4 million people watched the New England Patriots beat the Seattle Seahawks 28-24, making the game the most-watched TV broadcast in U.S. history [source: Patten]. The global numbers are not quite as clear, but the NFL claims it has a potential worldwide audience of nearly 1 billion viewers.
With more than 100 million pairs of eyes watching, advertisers clamor to put their products in front of those eyes. In the next section, we'll look back at some of the memorable advertising campaigns that have premiered during the Super Bowl.