Winning the Super Bowl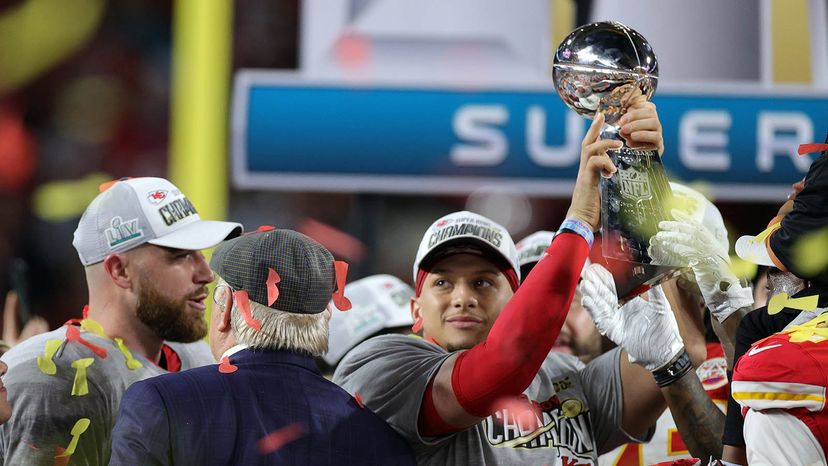 After winning the Super Bowl, the champions hoist one of the most famous trophies in professional sports, the Lombardi Trophy. It is a sterling silver football in a tilted position atop a pyramid-like stand. The trophy is named for Vince Lombardi, the former Green Bay Packers coach who led the Packers to victory in Super Bowls I and II. Originally named the World Championship Game Trophy, it was renamed the Lombardi Trophy in 1971 following Lombardi's death.
Each trophy is handcrafted by Tiffany & Co. and takes 72 hours to make. The sterling silver trophy has an estimated value of more than $25,000, stands 22 inches (56 centimeters) tall, and weighs 7 pounds (3 kilograms). The front of the trophy is etched with the words "Vince Lombardi" and "Super Bowl," and the Roman numerals for the current Super Bowl. The NFL logo is also engraved onto the trophy.
Players, coaches and many others in the team's organization also receive rings to commemorate the victory. These rings are usually ostentatious in design and size.
Though the rings are usually made of diamonds and gold, there have been some variations in recent years. The rings worn by the 2018 winners, the Philadelphia Eagles, featured 10-karat white gold, 219 diamonds and 17 green sapphires. Each set of Super Bowl rings costs about $5 million. The NFL picks up the cost.