1
Everything Might Be a Lie
The cast of "Survivor: Kaoh Rong" is seen during the live reunion show. Many of "Survivor" contestants are models and actors and some of the competition scenes have been restaged with body doubles.
Neil Jacobs/CBS via Getty Images
Advertisement
So by now, we know that a lot of things on reality TV shows may not be what they seem. But what if their entire premise is a lie?
Like those house hunting shows. Caitlin Bussmann, who blogs at Rant Lifestyle, said neighbors of hers signed on to a HGTV show about choosing a new home. During the show, her neighbors visited three potential properties before selecting one. The thing was, the couple had already purchased a new home before the show began. "They emptied their entire house," she wrote, "let the grass overgrow and walked into it pretending they had never seen it before, even though they owned it. They visited two other homes for the heck of it. Most people on these shows have already bought a home and are just doing it for the kicks."
Cooking shows are often faked as well. Andy Dehnart, creator of Reality Blurred, wrote on Today.com that the chefs on "Iron Chef America" face few surprises before preparing their dishes in front of the cameras. "The chefs aren't completely surprised by the secret ingredient because they have been given a few possible options beforehand. And on the day of the challenge, they can probably figure out which ingredient it is based upon which shopping list has been purchased for them. The matchups are also planned in advance, with challengers choosing their opponents weeks earlier."
As the saying goes, "Reality bites!"
Author's Note: 10 Secrets of Filming Reality TV Shows
Well, this article really burst my bubble! I first got hooked into reality television with millions of others back in 2000, when "Survivor" debuted. I have never missed an episode — not sure if that's a good thing to admit — and have added "The Amazing Race" and "The Biggest Loser" to my can't-miss reality repertoire. In the beginning, when I heard rumbles of producers tweaking a few things, I didn't believe it. But over time, I realized it was true. And I was O.K. with it, since I assumed the bulk of the shows' content was real. Now, I'm rather amazed at how much tinkering goes on. Recently, I began watching some house-hunting shows while at the gym, and got hooked. But now that I know those may be totally false, I refuse to watch anymore!
Related Articles
More Great Links
Sources
ABC News. "Some 'Survivor' Scenes Were Reenactments." (Aug. 17, 2016) http://abcnews.go.com/Entertainment/story?id=105494&page=1

Alexander, Iain. "Tips From Prime Time Reality TV Casting Expert Sarah Monson." May 30, 2012. (Aug. 15, 2016) http://www.filmindustrynetwork.biz/tips-from-prime-time-reality-tv-casting-expert-sarah-monson/14903

Bussmann, Caitlin. "15 Hidden Secrets From Your Favorite Reality Television Shows." Rant Lifestyle. May 29, 2015. (Aug. 11, 2016) http://www.rantlifestyle.com/2015/05/29/15-hidden-secrets-from-your-favorite-reality-television-shows/

Callahan, Maureen. "The brutal secrets behind 'The Biggest Loser'." New York Post. Jan. 18, 2015. (Aug. 11, 2016) http://nypost.com/2015/01/18/contestant-reveals-the-brutal-secrets-of-the-biggest-loser/

Crouch, Michelle. "13 Secrets Reality TV Show Producers Won't Tell You." Reader's Digest. September 2013. (Aug. 11, 2016) http://www.rd.com/culture/13-secrets-reality-tv-show-producers-wont-tell-you/

Dehnart, Andy. "At last! The secrets of 'Survivor' revealed." Today. Oct. 7, 2008. (Aug. 11, 2016) http://www.today.com/popculture/last-secrets-survivor-revealed-2D80554451

Dehnart, Andy. "'Iron Chef' isn't quite as challenging as it looks." Today. Jan. 29, 2008. (Aug. 17, 2016) http://www.today.com/popculture/iron-chef-isnt-quite-challenging-it-looks-2D80555773

Dehnart, Andy. "The number of reality shows on cable TV last year." Reality Blurred. Jan. 7, 2016. (Aug. 15, 2016) http://www.realityblurred.com/realitytv/2016/01/total-reality-show-unscripted-tv-2015/

Dehnart, Andy. "Survivor contestant contract: the waivers, agreements that cast members, families sign." Reality Blurred. May 31, 2010. (Aug. 15, 2016) http://www.realityblurred.com/realitytv/2010/05/survivor-cast-contract/

De Moraes, Lisa. "Teresa Giudice Takes The Fifth When Asked If She'd Have Landed Prison Time Were She Not A Reality TV." Deadline. Oct. 9, 2014. (Aug. 16, 2016) http://deadline.com/2014/10/teresa-joe-giudici-andy-cohen-real-housewives-new-jersey-watch-what-happens-live-848878/

Etter, Lauren. "Lawyers of reality TV." ABA Journal. Dec. 1, 2014. (Aug. 16, 2016) http://www.abajournal.com/magazine/article/lawyers_of_reality_tv

Hare, Breeanna. "The 'real world' of reality show contracts." CNN. Dec. 30, 2009. (Aug. 15, 2016) http://www.cnn.com/2009/SHOWBIZ/TV/12/30/legal.reality.contracts/

John, Arit. "The Story of Bernice: How Tumblr Fell In Love with Its Favorite Black Stereotype." The Wire. Jan. 28, 2014. (Aug. 17, 2016) http://www.thewire.com/culture/2014/01/story-bernice-how-tumblr-fell-love-its-favorite-black-stereotype/357462/

Klassen, Anna. "'The Bachelor': Ex-Contestant Leslie Hughes Spills Nine Secrets About the Show." The Daily Beast. March 10, 2013. (Aug. 16, 2016) http://www.thedailybeast.com/articles/2013/03/10/the-bachelor-ex-contestant-leslie-hughes-spills-nine-secrets-about-the-show.html

Max, D.T. "Confessional: On 'Unreal,' a former producer of 'The Bachelor' satirizes her experience." The New Yorker. June 20, 2016. (Aug. 11, 2016) http://www.newyorker.com/magazine/2016/06/20/sarah-gertrude-shapiro-the-savagely-clever-feminist-behind-unreal

Nededog, Jethro. "Producers behind hit reality-TV shows reveal the secret tricks they use to orchestrate crazy drama." Business Insider. April 11, 2016. (Aug. 11, 2016) http://www.businessinsider.com/reality-show-secrets-2016-4

News. "Former Biggest Loser contestant Andrew 'Cosi' Costello reveals the truth about the weight loss show." Feb. 7, 2014. (Aug. 11, 2016) http://www.news.com.au/entertainment/former-biggest-loser-contestant-andrew-cosi-costello-reveals-the-truth-about-the-weight-loss-show/story-e6frfmq9-1226820498768

Peckerar, Michael. "15 Reality TV Shows That Are Spectacularly Fake." Rant Lifestyle. Feb. 26, 2015. (Aug. 11, 2016) http://www.rantlifestyle.com/2015/02/26/10-reality-tv-shows-that-are-spectacularly-fake/

Pop Dust. "Careful With That Contract -- Behind The Scenes Secrets Of The Voice Sure Aren't Pretty." March 17, 2014. (Aug. 11, 2016) http://www.popdust.com/careful-with-that-contractbehind-the-scenes-secrets-of-the-voice-sure--1889850472.html

Rees, Alex. "What 'UnREAL' Gets Right and Wrong About 'The Bachelor,' According to a Former Contestant." Cosmopolitan. Aug. 3, 2015. (Aug. 15, 2016) http://www.cosmopolitan.com/entertainment/tv/news/a44157/a-bachelor-contestant-breaks-down-unreal/

Swift, Nicki. "Secrets ABC doesn't want you to know about The Bachelor." Nicki Swift. (Aug. 17, 2016) http://www.nickiswift.com/2871/secrets-abc-doesnt-want-know-bachelor/

Wolfson, Julie. "'Amazing Race' Elimination Station Web Series, Camp for Booted Reality Stars." Tubefilter. Nov. 13, 2009. (Aug. 16, 2016) http://www.tubefilter.com/2009/11/13/amazing-race-elimination-station-web-series-camp-for-booted-reality-stars/

Zhao, Helen. "So it WAS fake! Audrina Patridge reveals The Hills producers once forced her to stage a fight with Kristin Cavallari." Daily Mail. Jan. 4, 2014. (Aug. 17, 2016) http://www.dailymail.co.uk/tvshowbiz/article-2533803/Audrina-Patridge-reveals-The-Hills-producers-forced-stage-fight-Kristin-Cavallari.html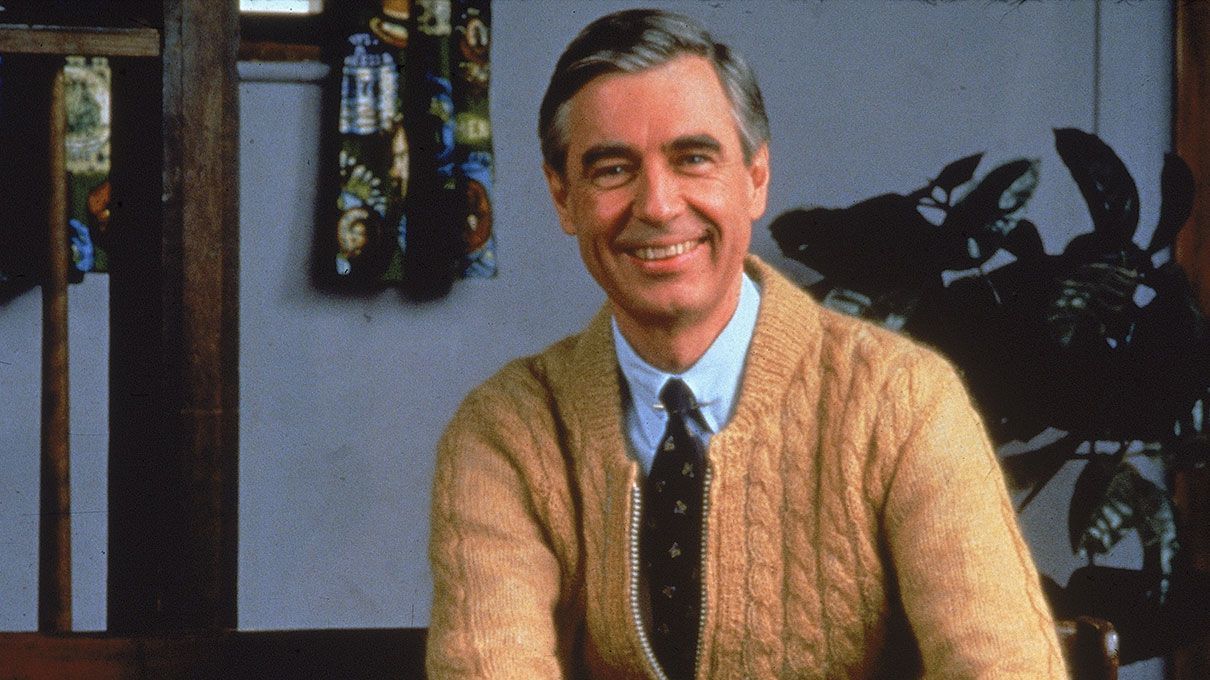 Up Next
It's a beautiful day in the neighborhood, as HowStuffWorks finds out more about Fred Rogers.
---