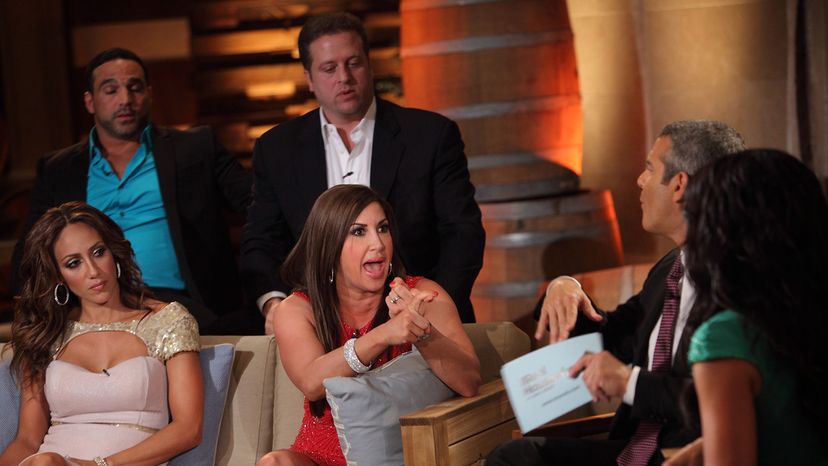 Kai Hibbard was a contestant on "The Biggest Loser" in 2006 and now calls the show "a fat-shaming disaster that I'm embarrassed to have participated in." Its premise is simple: Obese contestants compete against each other to lose the most weight over a period of time. But slow and steady reduction is not what the producers are after. Once they arrive at the ranch (where the show is filmed), contestants have to work out five to eight hours a day. "There was no easing into it," Hibbard told the New York Post in 2015. "That doesn't make for good TV. My feet were bleeding through my shoes for the first three weeks."
The show's creator Dave Broome and many contestants strongly deny the allegations. However, other participants supported Hibbard or accused the show of other nefarious activities. So what's the truth? It's hard to know. Filming a reality show can be a tricky business.
In 2019, only 25 percent of the shows on basic cable were scripted, according to the Hollywood Reporter. That means 75 percent were unscripted, a category that includes reality TV. Reality television — which debuted in the 1970s with the PBS project "An American Family," really caught fire when "Survivor" first aired in 2000 – and is still going strong [sources: Dehnart, Callahan]. Networks love them because the costs are much lower than those of scripted shows (no big-name actors or scriptwriters to pay).
And viewers love them too. Millions of people regularly tune in to reality television for entertainment and excitement and though we know there's not a lot of reality in "reality TV" we're probably not aware of the lengths some producers will go to get the results they want. Here are 10 lesser-known secrets about filming reality shows, just in case you're thinking of trying out for one.