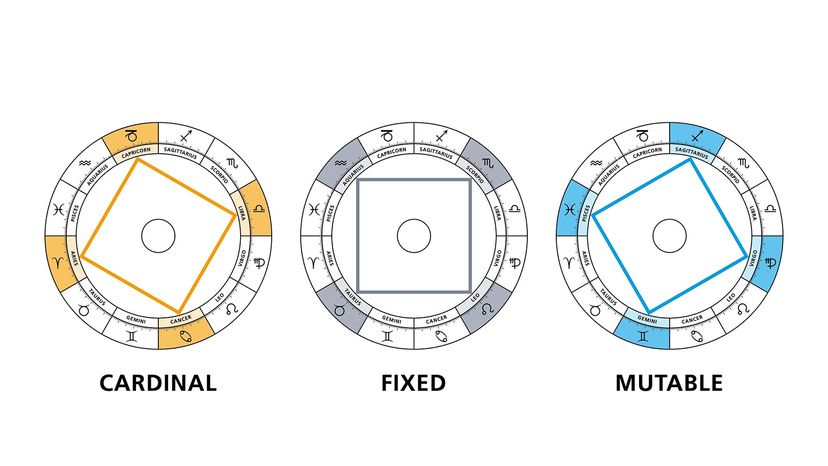 You're more than your sun sign. In astrology, zodiac signs (aka sun signs) are grouped into three categories or modalities based on certain qualities: cardinal, fixed, and mutable. Cardinal signs initiate, fixed signs stabilize and mutable signs adapt to their surroundings. Each mutable sign is represented by a different element (air, earth, fire and water), so there is only one mutable air sign, one mutable fire sign and so on.
Cardinal signs open each season, followed by fixed signs and then mutable signs which close out the season. The zodiac sign Gemini ends spring in the Northern Hemisphere; Virgo wraps up summer; Sagittarius winds down autumn; and Pisces closes winter. These mutable signs represent the final phase of their respective seasons, readying us for the forthcoming shift.
People with a mutable sign exhibit a high level of openness to new experiences. This flexibility, intrinsic to mutable energy, stems from their role as harbingers of change. Those born under a mutable sign are natural problem solvers, able to handle challenges that might appear daunting to others.
However, this very adaptability can lead to a tendency for indecisiveness. Since they can see things from multiple perspectives, making a firm decision can be a challenge. They may often change their minds or even be perceived as inconsistent.
While people born under a mutable sign are often seen as more acquiescent than those born under a cardinal sign or fixed sign, it's essential to understand that everyone's astrological profile is a unique blend of various factors.
Let's look closer at all the signs in this modality and their respective personality traits.