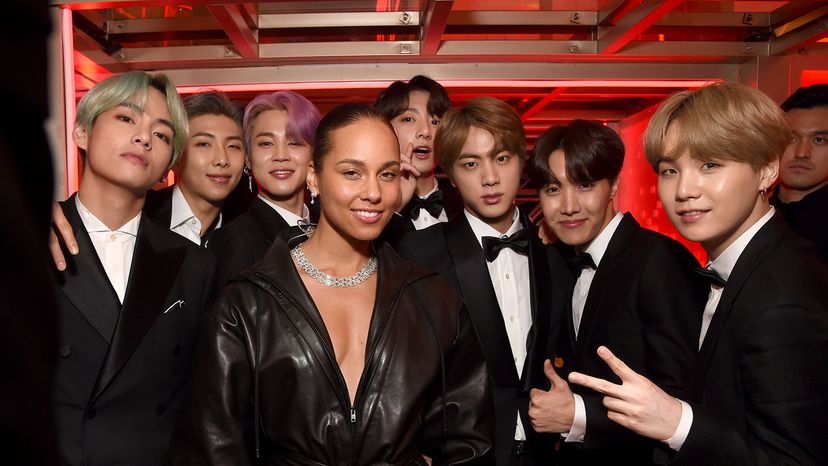 Ever grabbed a ketchup bottle and accepted the award for best new artist? You're not alone. Music-lovers the world over, from truly talented budding artists to the rest of us tone-deaf super fans, dream of the day they'll be recognized at the Grammy Awards, the most prestigious of all music industry award shows.
Indeed, for all its inherent artistry, music is a booming industry. In fact, in 2016 the recorded music industry was worth in excess of $15.7 billion, half of which was from digital channels [source: IFPI]. However, despite all the cha-ching music produces, it's refreshing to know that the Grammy Awards is an event where indie bands like Arcade Fire (who won Album of the Year in 2011) can successfully best musicians with huge sales and fan bases (like Katy Perry and Lady Gaga) [source: Los Angeles Times]. An appreciation for artistic integrity, it seems, started off front and center and largely remains that way today.
Be that as it may, the Grammys ceremony itself takes every opportunity to promote the industry and its chosen artists. The event boasts the red carpet ubiquitous to so many award shows, complete with a throng of reporters, stars and paparazzi. Live performances are often huge spectacles designed to leave people talking, clapping and sometimes scratching their heads. In fact, for a ceremony that celebrates audio achievements, it has morphed into a visual extravaganza filled with fashion, sets and over-the-top choreography.
Although many people watch the ceremony, few understand its inner workings. Keep reading to find out who nominates the artists and selects the winners.