How 'Schoolhouse Rock!' Made Learning Fun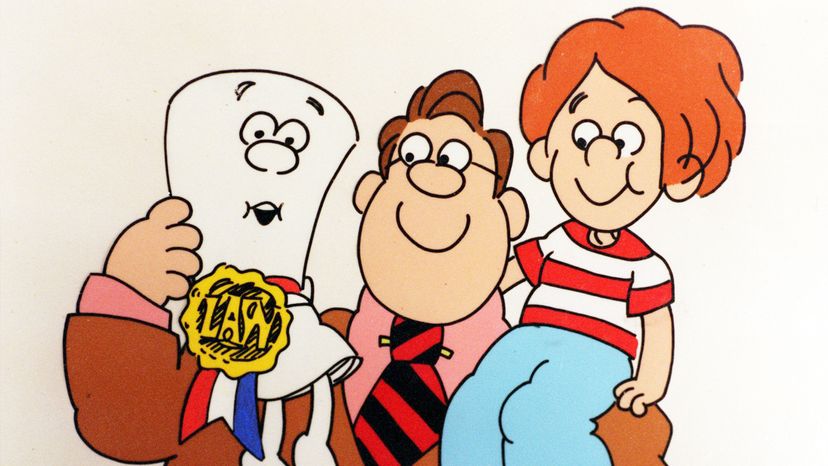 "I'm Just a Bill" debuted as part of America Rock, the third season of the Schoolhouse Rock series.
Kari Rene Hall/Los Angeles Times via Getty Images
Remember, "Schoolhouse Rock" was created by advertising executives. In the beginning, they'd leave their day jobs and design storyboards on their kitchen tables at night.
The roots of the show were guided by the same principles that applied to selling a product or service. "'Schoolhouse Rock' has always been defined by the disciplines of advertising," Newall and Yohe write in "Schoolhouse Rock!: The Official Guide." "Vivid concepts artfully framed in a very limited amount of time."
Of course the show creators weren't the first to come up with the concept of learning through music — chants and songs have been a means of memorization for thousands of years [source: Rappaport]. But Newall and Yohe mixed songs with modern music like jazz, folk and doo wop, and paired it with images that reflected the world kids saw around them.
That combination of the short, attention-grabbing visuals plus popular music set the stage for fun lyrics that packed a deceptively powerful punch. Through them, the eyes and minds of children were wide open for weighty topics like immigration ("The Great American Melting Pot"), global warming ("Report from the North Pole") and women's rights ("Sufferin' 'til Suffrage).
The repetition of the short videos every Saturday for months at a time cemented songs and concepts in children's heads. They're the ones who can recite the preamble to the Constitution thanks to Ahrens' lyrics in "Preamble" (it's almost word for word from the historical document), plus the folk music feel and visuals like "Right On!" in big yellow capital letters superimposed below the historical signatures [source: Newall and Yohe].
And just like the catchy commercial jingles that are stuck in your brain forever, entertainment and education melded into memorization. Adults began to take notice. Long before there was a way to record the program, government and lobbyists groups requested cassettes of "I'm Just a Bill" to train staff members. Medical schools did the same for "Telegraph Line" to help students understand the complicated inner workings of the nervous system.
Americans are still using "Schoolhouse Rock" as a way to educate and communicate. President Barack Obama referred to "I'm Just a Bill," during a CNN interview in 2013. Inside joke-y references come up in pop culture all the time, in shows like "The Simpsons" and "Family Guy," movies like "Reality Bites" and "School of Rock," and even Nike commercials [source: Hodge].