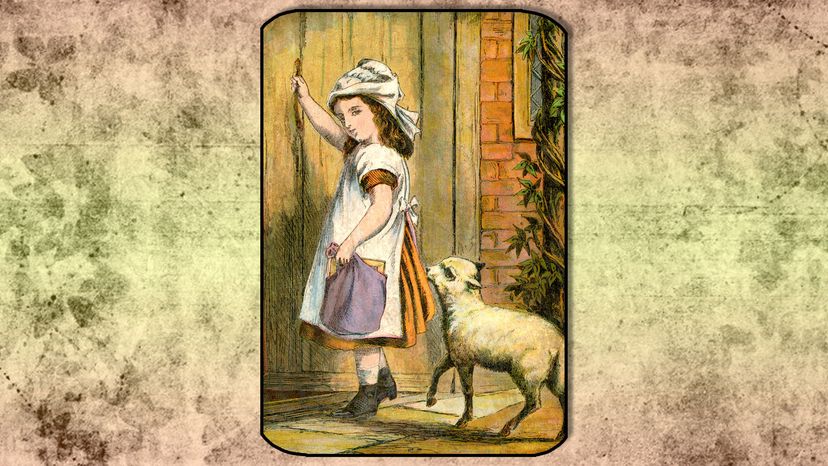 If you visit the town of Sterling, Massachusetts today, you'll find a small copper statue of a woolly little creature meant to be a replica of the original lamb that followed 9-year-old Mary Sawyer to school in 1815. Below the statue is a plaque inscribed with the famous opening verse:
"Mary had a little lamb/ Its fleece was white as snow/ And everywhere that Mary went/ The lamb was sure to go." — John Roulstone
So who exactly was Mary Sawyer and who was this John Roulstone who allegedly wrote the original poem? According to a 60-page book published in 1928 by none other than Henry Ford (more on that later), Mary Sawyer was a typical New England schoolgirl who nursed a starving lamb back to health, winning a lifelong friend.
"I got the lamb warm by wrapping it in an old garment and holding it in my arms beside the fireplace," an adult Sawyer recounted in the book. "In the morning, much to my girlish delight, it could stand; and from that time it improved rapidly. It soon learned to drink milk; and from the time it would walk about, it would follow me anywhere if only I called it."
Before leaving for school one morning, Sawyer whistled for the lamb and it came faithfully trotting over, at which point her brother Nat suggested, "Let's take the lamb to school with us." She tried to hide the lamb in a basket under her chair, but it was discovered when she stood up to recite a lesson and the fluffy critter started to bleat. Her teacher, Polly Kimball, "laughed outright," which caused Sawyer some embarrassment, so she took the lamb out to a shed until school was out.
John Roulstone was a local boy preparing for college who happened to be visiting the old red schoolhouse that day and was "very much pleased with the incident of the lamb," Sawyer recalled in Henry Ford's book. Roulstone went home, wrote a three-stanza poem and returned the next day on horseback to hand deliver the original verses of "Mary Had a Little Lamb" to Sawyer herself.
Or so goes the story in Sterling, Massachusetts.