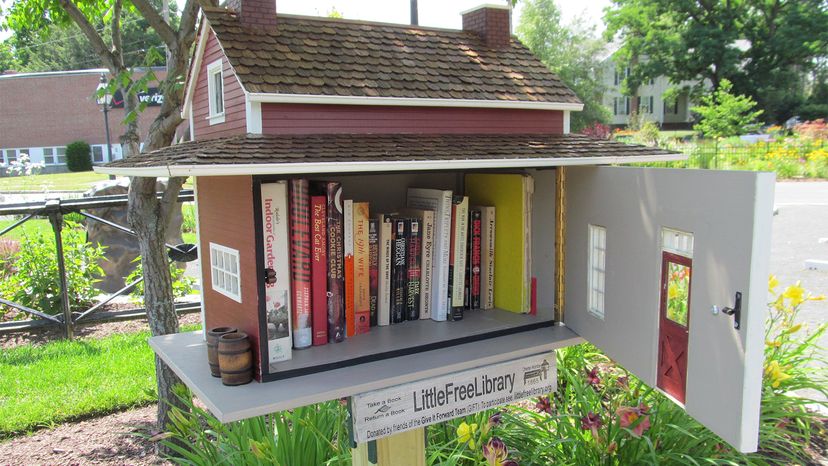 Todd Bol tore down his old garage door in 2009, the year his mother died.
Using the scrap wood, he created something new, a box shaped like a little red schoolhouse. He set it on a post in his yard in Hudson, Wisconsin, and included a door that opened to give access to the books he placed inside. It kept his schoolteacher mother's legacy alive, he felt.
Bol died on Oct. 18, 2018 at age 62 of pancreatic cancer, but not before 75,000 Little Free Library boxes had been created and the movement had spread worldwide. They can be found on people's lawns, in public parks, at New York City subway stops and even in a refugee camp in Uganda. People place books in them and take books away in an easy exchange that library founder Andrew Carnegie might have envied.
The Little Free Library movement has a presence in 50 states and 88 countries.
"I put up my library and noticed my neighbors talking to it like it was a little puppy, And I realized there was some kind of magic about it," Bol told The Washington Post in 2013.
When he realized people loved the idea of small, free library boxes, he and a friend worked to extend the magic, building and giving away the boxes. With national media attention in 2011, the movement grew exponentially and Bol formed the nonprofit Little Free Library.
"What we have found is that the neighborhood starts to feel like it's theirs," he told the Minneapolis Star Tribune in 2011. In a polarized society, the boxes create a common space that people are comfortable with, he said. He felt the boxes also had a folk art appeal.
Bol was a former schoolteacher and entrepreneur concerned with the public good. Among his ventures was a company that arranged funding for nurses to come from overseas to fill a nursing shortage in the United States.
Today, boxes are located in hospitals in Ireland, prisons in Wisconsin, police stations in Los Angeles, outside a school in Sudan and on the Yamal Peninsula in Siberia, where reindeer herders live.
The organization has now launched Action Book Club, which encourages people to read and discuss books on timely topics and take part in service projects together. Among its partners is the New York Times Learning Network.