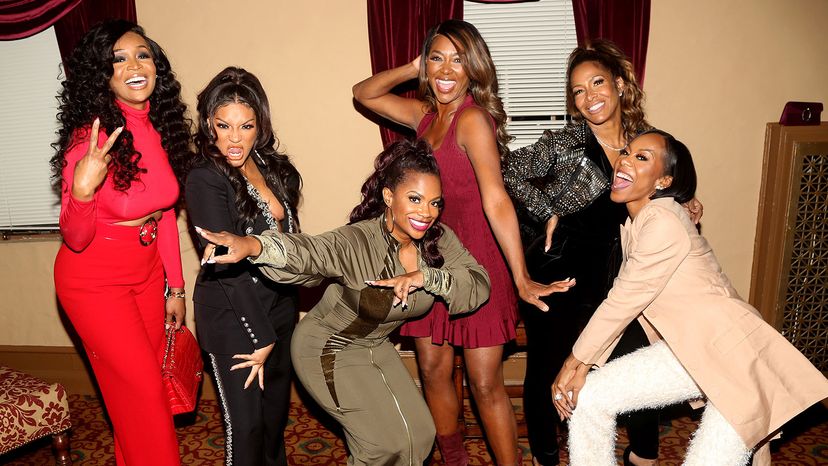 Image: Bruce Glikas/Getty Images
About This Quiz
Although it's debatable how "real" these shows actually are, they still fascinate the masses. How much do you know about the behind-the-scenes filming of reality TV programming?
Which of these famous singers did NOT win "American Ido"?
Hudson's elimination shocked the world in season 3 when she finished in only seventh place. The loss didn't have a lasting effect, as the Oscar winner has enjoyed a thriving acting career ever since.
How much were contestants on "America's Next Top Model" reportedly paid?
$20,000 for the entire season
Showrunner Tyra Banks got some pretty bad press when it came out that each contestant made only $40 per day, plus a small stipend. They also had to foot the bill for their own food!
Which "American Ninja Warrior" competitor was the first woman ever to compete in Las Vegas, Stage 1?
Graf's gravity-defying antics have since parlayed her into a successful career as a stuntwoman.
How long is the typical pitch on "Shark Tank"?
On the show, the pitches last about 10 minutes (or less) but the average uncut version is 45 minutes. Some pitches last as long as two hours!
How much weight does "Top Chef" host Padma Lakshmi gain every season?
17 pounds (7.7 kilograms)
Sampling all of that awesome cuisine adds up to between 5,000 and 8,000 calories per day over a six-week period. As a result, Lakshmi typically gains between 10 and 17 pounds per season!
Which of the following will NOT get a contestant kicked off "The Real World"?
Apparently, showrunners do not do a background check on cast members, but if you get pregnant or test positive for drugs you're outta the house.
Which of these things DOESN'T happen on "The Bachelor"/"Bachelorette"?
Cameras remain on in the fantasy suite all night (they just don't show everything on TV).
Reportedly, the cameras film the couple entering the fantasy suite, maybe doing some kissing — and then leave until the next morning.
The show's producers hand out $100 bills on set to the contestants who bring the most drama.
Contestants have to pay for their own wardrobes, which could include 14 gowns for the ladies.
What aspect of the women's lives is off limits during "Real Housewives"?
The crew also has access to anywhere in the house, including their closets, per their contracts. Well, hopefully not the bathroom, at least.
What do "Survivor" contestants have to do without while filming the show?
Contestants are expected to wear the same pair of underwear for up to 39 days! The only exception would be if a contestant loses a ton of weight on the show and their undies don't fit anymore.
What small luxury are cast members of "Naked and Afraid" given?
Female members of "Naked and Afraid" are provided tampons during their time on the show, if needed. They're still naked, but it's probably better than nothing.
Bruce Glikas/Getty Images