Juggling Through History
How old is juggling? A tomb of an Egyptian prince has hieroglyphs showing a group of women toss juggling. Archeologists believe the tomb was built between 1994 and 1781 B.C. So far, this is the oldest depiction of juggling discovered.
Art from Thebes, Greece, Rome, India and Europe displays jugglers performing complex tricks. Written accounts of jugglers date back to 400 B.C. An ancient reference in the Talmud describes Rabbi Shimon ben Gamaliel, who could juggle eight torches at once. You can find jugglers in ancient Irish and Norse literature as well.
Up through the Roman era, it seems that people held jugglers in high esteem. Shortly thereafter, jugglers fell on hard times. People began to think of jugglers as immoral con artists. Written accounts lumped jugglers in with magicians and witches, citing them as corrupt manipulators.
In the medieval period, jugglers returned to popularity in literature and art. Artists drew jugglers throwing an unlikely number of torches or knives. Jugglers were also singers and magicians -- to be a juggler was to be a well-rounded entertainer, and most made their living traveling from one small town to another. The council of Nuremburg, Germany employed a juggler not only as an entertainer, but also a teacher. Juggling had shed its ignominious reputation.
Beginning in the late 1700s, jugglers also became an important act in circuses. Many circus clowns incorporated juggling into their acts, and the two forms of entertainment began to become entwined in the public consciousness. Modern jugglers often gripe about the public perception of juggling as a form of circus entertainment.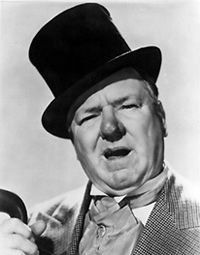 W.C. Fields began his careerin show business as a juggler.
Image is in the public domain
Juggling also played a big part in vaudeville entertainment in the late 1800s and early 1900s. One vaudevillian juggler by the name of W.C. Fields later became famous for his acerbic wit and grumpy demeanor in numerous films. As vaudeville declined in popularity and circuses became more rare, jugglers began to develop their own stage shows, perform on street corners or become mathematicians.
In 1947, at a convention of the InternationalBrotherhoodof Magicians, a group of jugglers decided that the world needed an organization focused solely on juggling. They formed the InternationalJugglingAssociation (IJA) and held their first independent festival in 1948. Beginning in 1969, the IJA held championship competitions for juggling. Competition eventually included divisions for performance quality, numbers juggling and individual and team performances. In 2000, juggler JasonGarfield formed the World Juggling Federation, an organization dedicated to securing television coverage of juggling competitions. Today sports channels like ESPN broadcast juggling competitions to a worldwide audience.