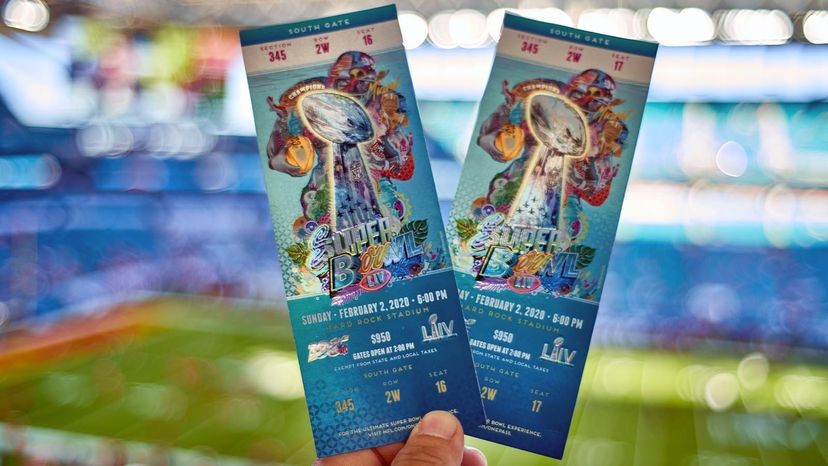 Face value for Super Bowl LIV tickets between the Kansas City Chiefs and the San Francisco 49ers at Hard Rock Stadium in Miami was $950. But fans paid between $4,220 and $60,000 to actually see the game in person.
Robin Alam/Icon Sportswire via Getty Images
Super Bowl tickets aren't like concert tickets. You can't camp out the night before and be first in line when they go on sale. The system for distributing Super Bowl tickets is closely controlled by the NFL, and the best way to get a ticket is either to be related to Tom Brady or to cough up a lot of money.
In 2021, even that might not be enough.
The Super Bowl is the most-watched sports event in the United States. The annual spectacle has expanded to include days of special events in the host city. And ticket prices have expanded right along with it.
Tickets to the very first Super Bowl in 1967 cost an average of $10 (more than $77 in 2021 money). Even by the year 2000, Super Bowl tickets were still averaging less than $500 when adjusted for inflation. But in the last two decades, face-value ticket prices have risen astronomically, and fans often pay double or triple those prices on the secondary market [source: DePietro].
Until recently, regular football fans could enter a lottery to buy Super Bowl tickets at face value. But that lottery is mostly gone now, except for fans with disabilities [source: NFL]. Now, whatever seats the NFL makes available are sold at a hefty face value, or at steep markups via ticket brokers.
So how does the NFL divvy up Super Bowl tickets, and who has the best chance of scoring a (relatively) cheap seat to the big game?