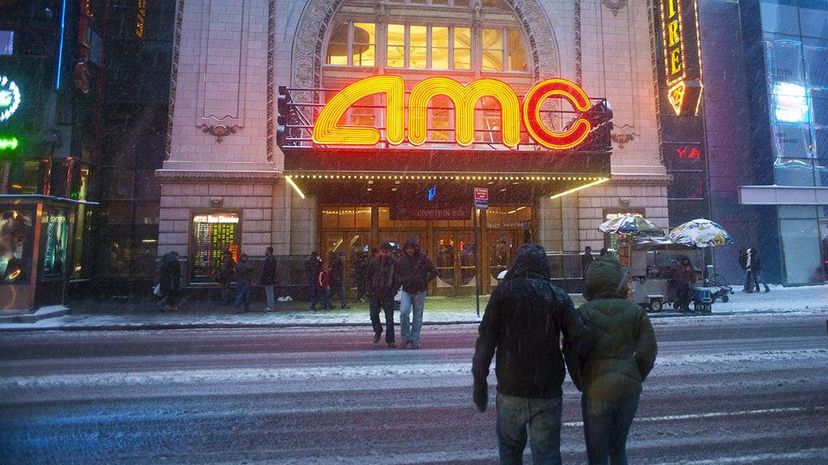 There was a time when you could count on a few things each summer: public pools opening, fireworks crackling and film director Michael Bay releasing upon the world the latest edition from his seemingly never ending supply of big budget buffoonery on the big screen.
Bay is synonymous with the summer blockbuster phenomenon, in which studios throw tons of cash, star power and over-the-top special effects at a project, then sit back and wait for moviegoers to stumble over themselves into the theatres. They usually skimp on nothing (but the film's actual plot and storyline) and the studios have a track record of success to show that the formula often works.
Every single day during the holidays is the equivalent of a summer day in terms of box office gross.
Glenn Williamson, UCLA School of Theater, Film and Television
Sure, not all movies that do well in the theater when it's warm outside follow Bay's style of family action schlock. Some are even quite good. And not all of the larger-scale projects designed for mass consumption are released in the summer. It appears that the brains behind the "Star Wars" franchise are sticking with their current practice of pre-holiday roll outs, shifting the next chapter of the Skywalker saga for December 2017 after the recent success of "The Force Awakens." Even the movie industry's boy of summer is getting in on the act: Michael Bay's Benghazi action flick "13 Hours" hit the big screen in January.
The shift to winter releases is a growing trend in the movie business, but that doesn't mean we'll be hurting for pricey popcorn releases come family vacation time. The scheduling shifts appear to be more about movie-biz marketing: taking advantage of a time of year when schools are closed, families are together and there's relatively less competition for all that movie-going money.
"There's this gamesmanship that's going on where you plant your flag on a date two, three, maybe four years in advance," says Glenn Williamson, a lecturer at the UCLA School of Theater, Film and Television. "It kind of makes sense, because there's only so much capacity for certain types of movies."
Summer is still king when it comes to making money in the movie business. Box offices raked in nearly $4.5 billion during the four-month season in 2015, according to Box Office Mojo. That's more than three times the draw in any other season the same year. Williamson has worked in production for DreamWorks and produced films like "Hollywoodland" through his own business. 
He says studios may be looking to drop big-name movies outside of the summer swoon in order to stand out from the competition. The holiday season is particularly attractive because moviegoers have plenty of free time and less entertainment options, not to mention that there are usually fewer big-budget films chasing the same audience.
"Every single day during the holidays is the equivalent of a summer day in terms of box office gross," Williamson says. "It's always a great time to release a big movie, especially one that skews toward the whole family."
"The Force Awakens" dominated the box office this past December not only because it was the only big name game in town, but also because of a concerted marketing effort that built a whole lot of buzz about the most recent installment of the "Star Wars" story. By slotting "Episode VIII" for the same spot two years out, they can start another marketing blitz. And now that James Cameron's "Avatar 2" has been delayed, the galaxy far, far away may once again have the stage all to itself.