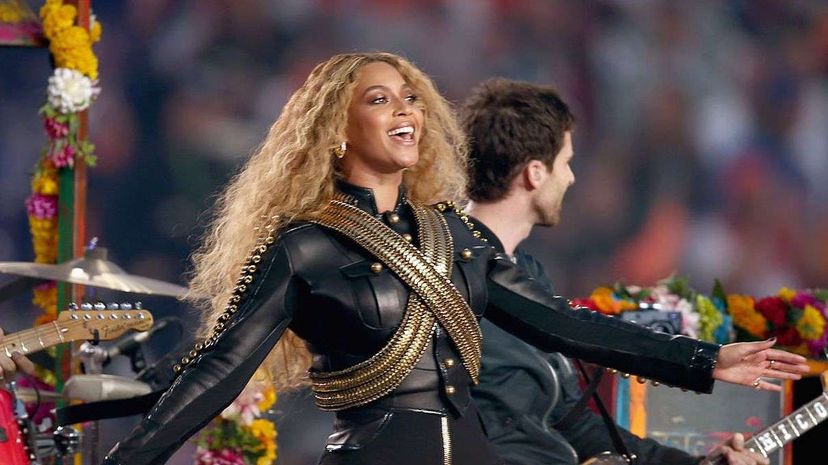 The "Beyoncé bump" is real. The pop superstar made headlines recently when the surprise release of her latest single "Formation" unintentionally boosted Red Lobster sales by 33 percent. In one of the more entertaining moments of the song, Beyoncé gives a NSFW shout-out to the blue-collar seafood chain. The PG-13 version: When her man shows her a good time, Beyoncé takes him to Red Lobster.
Red Lobster, for its part, was ecstatic. And not just for the increased sales. Even if Beyoncé's single didn't drop over Super Bowl weekend, Red Lobster would likely have cashed in on unseasonably warm weather and a Lobsterfest promotion. Perhaps the greatest outcome of Red Lobster's Beyoncé bump was something that no all-you-can-eat promotion could buy: relevance.
Yes, for the first time ever, #RedLobster became a trending topic on Twitter.
Red Lobster's social media team was so blinded by the Twitter spotlight that it took eight hours — that's 12 years in the Twitterverse — to tweet a response. And it was kind of lame. 
But the company did try to cash in on its newfound (and almost certainly short-lived) pop culture relevance, with a limited release T-shirt reading, "Someone Thinks I'm #Lobsterworthy."
So does Beyoncé's Red Lobster sales bump have any precedent in pop music history? We called up Storm Gloor, a professor of music and entertainment industry studies at the University of Colorado Denver, to find out. Gloor published a study in 2014 analyzing the lyrics of every hit pop song since 1960 for clear references to products, brands, people and geographical location.
The closest thing Gloor could find was the Busta Rhymes 2002 hit "Pass the Courvoisier" which reportedly provided a 20-percent boost to sales of the top-shelf cognac. Run-DMC's 1986 breakout hit "My Adidas" was a similar boon for the German-owned shoe brand, whose striped warm-ups and shell-toed kicks became the unofficial late-'80s hip-hop uniform.
But name-dropping doesn't always translate into big sales. In 2004, when rapping about Cristal was all the rage, its maker had only 3 percent of the U.S. import market for Champagne. (Moet and Chandon had 41 percent.) And people might sing or rap about driving a $2 million Bugatti, but only 12 of them are sold in the U.S. each year. When a product is extremely expensive, how much of a sales bump could it really receive by greater brand recognition?
Gloor sees the Beyoncé-Red Lobster moment as shining a light on the brave new world of the music industry, in which music sales make up a shrinking portion of a star's financial portfolio.
"Things like clothing lines, perfume, concerts and TV appearances make much much more money than music," Gloor says. "It's more important for musicians to brand themselves. In other words, the songs are an advertisement for the artist more than something they intend to sell a lot of copies."
Then there are the paid endorsements, or "advertainment," as Gloor calls it. He cites Lady Gaga's 2011 video for her song "Telephone" (also featuring Beyoncé), in which the singer curls her hair with Diet Coke cans, makes calls on her Virgin Mobile phone and takes snapshots with a Polaroid camera — all of which are paid sponsors.
So what's the deal with Beyoncé? Is she getting free Cheddar Bay biscuits from Red Lobster? Not likely. But it's a great example of how brands are playing the same social media marketing game, piggybacking on celebrities as brand ambassadors. Red Lobster lucked into its Twitter fame with a cheeky mention from the world's most influential celebrity, but it's in the minority. Most other brands are desperately trying to drum up relevance on social media, investing huge resources into getting their brand name on the trending topics leaderboard. 
During the 2014 Grammy Awards, Arby's pulled off what was widely hailed as the tweet of the year when it teasingly asked Pharrell Williams, "Hey @Pharrell, can we have our hat back?"
But what looked like a brilliant in-the-moment tweet was actually the result of a massive marketing effort to win back the roast beef chain's core audience and gain brand recognition with young people.
And the effort paid off. The hat tweet earned 83,085 retweets, 48,938 favorites and 6,000 new followers for Arby's. Even better, Pharrell replied. 
The Twitter exchange was mentioned in thousands of press articles, and Arby's extended the coverage by buying Pharrell's hat on eBay for $44,100, all of which went to charity. The result: 2015 was Arby's best sales year ever. 
Meanwhile, somewhere in Louisville, Kentucky, the Long John Silver's Twitter team is desperately hoping that Kanye West picks up a fish sandwich for Lent.