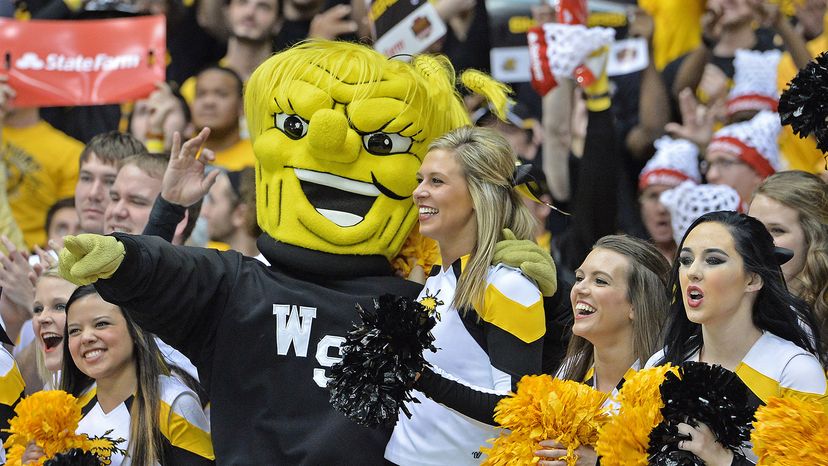 All over the country in our U.S. institutions of higher learning, a few chosen students routinely pull on cartoonish outfits and parade around in public for the amusement of children, fellow students, alumni and rowdy fans in a familiar schtick steeped in tradition and foolishness.
Because, really, what says future leaders of America better than some super-buzzed Midwesterner decked out as a shock of wheat?
"I claim mascots bring world peace," says Jennifer Smith, who is admittedly a bit slanted in her views as "prez" — her term — of the fledgling National Mascot Association. "When a mascot shows up, everybody has that mascot in common. You can talk to the stranger next to you and he may have been a Trump fanatic, he may have been a Hillary fanatic, but you don't really care. A mascot brings you together.
"They're silly and ... I don't know ... they're peaceniks. They bring us together in a commonality. I just think they are seriously important in the United States of America."
As the college football season ramps up once again, we're bombarded with ever-familiar questions: Can any team beat Alabama? Who's the front-runner for the Heisman Trophy? Wings or dogs at the tailgate? And, of course: What does Big Al the elephant have to do with the Crimson Tide?