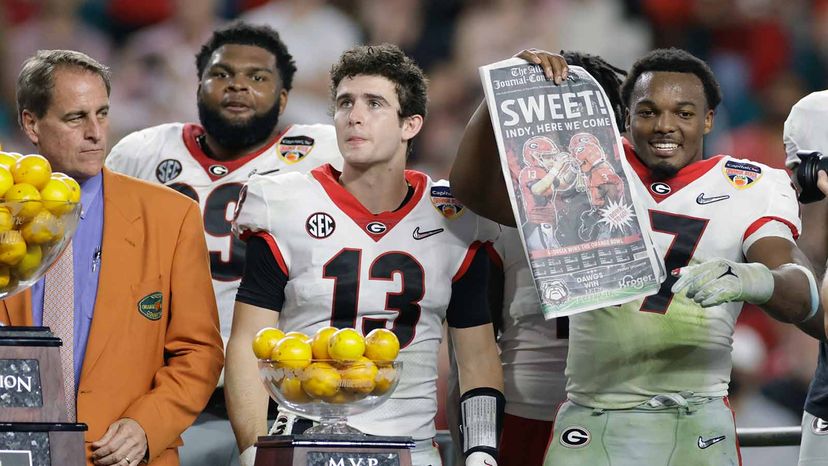 Nothing quite incites the passion and — let's call this like it is — madness of your average tailgate-loving, uvula-rupturing college football fan quite like the prospect of a true national champion.
You know what we're talking about here. Bragging rights. "We're No. 1!" The big foam index finger. All that.
Crowning a true national champion, in fact, is the singular reason behind the way that the sport currently picks its champ, a method ingeniously called the College Football Playoff (CFP). Well, that and making a gazillion dollars, of course.
The money part, the College Football Playoff has down. As part of a reported $7.3 billion deal with ESPN that runs through 2026, the major conferences that have contracts with the Rose, Cotton and Orange bowl games were expected to pull down nearly $60 million each in the 2017 football season alone. Five other conferences will split a pool of more than $80 million. (Schools that aren't in conferences, like Notre Dame, get theirs, too.)
The other part, crowning a true national champion on the field, undisputed and completely without controversy? Well, that's always been much trickier in college ball. Though, almost five full years after doing away with the Bowl Championship Series, things have gone remarkably smoothly. So far.
The operative words there: So far.
If there's one absolute when it comes to college football, its fans and their teams' seasonal quests to be No. 1, it's that disappointment and outrage are always within field goal range.