Camera assistant Sarah Jones' parents Richard and Elizabeth Jones receive a plaque accepting Sarah as an honorary member of the Society of Camera Operators on March 8, 2014.
Imeh Akpanudosen/Getty Images
Advertisement
If Brandon Lee died from tragic incompetence, the death of Sarah Jones was a criminal affair. Jones was a 27-year-old camera assistant working on "Midnight Rider," a biopic of the musician Gregg Allman. On the morning of Feb. 20, 2014, the crew was setting up a scene on a railroad bridge that spanned a river in rural Georgia. The main prop, a bed frame and mattress, was set on the tracks.
The crew had been assured that only two trains used that bridge, and both had already passed. When an unexpected third train loomed into view, the crew scrambled for safety. Jones and some others made it to the narrow walkway that bordered the tracks, clinging to the girders that rose up outside it [source: Johnson].
In their haste to escape, the bed was left behind. The train hit at around 60 miles (97 kilometers) per hour, sending metal bars flying. By the time the train had passed, six crew members were seriously injured. Jones lay dead on the tracks, killed after being struck by either the mangled metal frame or the train itself [source: Johnson].
Later investigations would suggest that no one had been given permission to use the bridge, that the director was accustomed to flouting laws and common-sense precautions, and the producers had been less than honest about the dangers the crew faced [source: Yamato].
The case against the producers went to trial one year later. In exchange for guilty pleas, most of the defendants received lighter sentences, primarily fines and probation; director Randall Miller received a two-year sentence [source: Yamato].
Author's Note: 10 Horrific Deaths That Happened While Filming a Movie
I'm not generally drawn to the morbid, but researching this article fascinated me. With death, as with movies, it's not always the cut-and-dried facts that interest us, but the stories surrounding them. If the stories are compelling, even if only by their bizarre, what-are-the-chances nature, we'll overlook the ghastly details. Art imitates life indeed.
Related Articles
More Great Links
Sources
Biography.com. "Tyrone Power." (June 15, 2015) http://www.biography.com/people/tyrone-power-9542103#synopsis

Bernstein, Sharon, and Welkos, Robert W. "In the Line of Duty." Los Angeles Times. Feb. 18, 1996. (June 9, 2015) http://articles.latimes.com/1996-02-18/entertainment/ca-37229_1_stunt-performer

Bresler, Eric. "The Shrine of Thai Superstar Mitr Chaibancha." Cinedelphia. Apr. 19, 2012. (June 29, 2015) http://cinedelphia.com/the-shrine-of-thai-superstar-mitr-chaibancha/

Cooper, Glenda. "Actor's Family Get Pounds 650,000 Over Fatal Stunt." The Independent. Oct. 5, 1994. (June 18, 2015) http://www.independent.co.uk/news/uk/actors-family-get-pounds-650000-over-fatal-stunt-1440934.html

DeMain, Bill. "6 Dangerous Stunts of the Silent Movie Era." Mentalfloss.com. (June 9, 2015) http://mentalfloss.com/article/28422/6-dangerous-stunts-silent-movie-era

Domel, Julie. "Actress Dies From Burns in 1923 Freak Accident on S.A. Film Set." MySanAntonio.com. Dec. 5, 2013. (June 16, 2015) http://blog.mysanantonio.com/vault/2013/12/actress-dies-from-burns-in-1923-freak-accident-on-s-a-film-set/

Ellenberger, Allan R. "Tyrone Power, Sr." Hollywoodland. Nov. 14, 2008. (June 15, 2015) http://allanellenberger.com/hollywood-profiletyrone-power-sr/

Ferguson, Eileen, owner of Carson City Armory. Personal correspondence. June 19, 2015.

Gagliasso, Dan. "A Classic Last Stand: They Died With their Boots On." American Cinematographer. Vol. 80, no. 7. July 1999. (June 17, 2015) http://www.reelclassics.com/Teams/Flynn-deHav/efodh-article8.htm

Golden, Eve. "Golden Images: 41 Essays on Silent Film Stars." McFarland & Coman, Inc. 2001.

Harris, Mark. "The Brief Life and Unnecessary Death of Brandon Lee." Entertainment Weekly. April 16, 1993. (June 9, 2015) http://www.ew.com/article/1993/04/16/brief-life-and-unnecessary-death-brandon-lee

IMBd.com. "Harry O'Connor." (June 20, 2015) http://www.imdb.com/name/nm0640349/

IMBd.com. "Tomorrow Never Dies." (June 20, 2015) http://www.imdb.com/title/tt0120347/combined

Johnson, Scott. "A Train, a Narrow Trestle and 60 Seconds to Escape: How 'Midnight Rider' Victim Sarah Jones Lost Her Life." Hollywood Reporter. March 4, 2014. (June 8, 2015) http://www.hollywoodreporter.com/news/midnight-rider-accident-sarah-jones-death-gregg-allman-685976

King, Susan. "Tyrone Power Had It All, But He Wanted More." Los Angeles Times. Nov. 9, 2014. (June 15, 2015) http://www.latimes.com/entertainment/classichollywood/la-et-mn-ca-tyrone-classic-hollywood-20141109-story.html

Longwell, Todd. "On-Set Safety Better; Is It Enough?" Variety. July 12, 2012. (June 18, 2015) http://variety.com/2012/film/features/on-set-safety-better-is-it-enough-1118056845/

Martin, Douglas. "Former Ziegfeld Follies Girl Recalls the Glory Days." The New York Times. Oct. 18, 1996. (June 16, 2015) http://www.nytimes.com/1996/10/18/nyregion/former-ziegfeld-follies-girl-recalls-the-glory-days.html

Moss, Marilyn. "Raoul Walsh: The True Adventures of Hollywood's Legendary Director." University Press of Kentucky. 2011.

Oldenburg, Ann. "Still Willing to Take the Fall." USA Today. June 6, 2003. (June 20, 2015) http://usatoday30.usatoday.com/life/movies/news/2003-06-05-stunt_x.htm

Onkst, David H. "Wing Walkers." U.S. Centennial of Flight Commission. (June 8, 2015). http://www.centennialofflight.net/essay/Explorers_Record_Setters_and_Daredevils/wingwalkers/EX13.htm

TMC.com. "Solomon and Sheba: Overview." (June 15, 2015) http://www.tcm.com/tcmdb/title/21000/Solomon-and-Sheba/

TMC.com. "Vic Morrow." (June 18, 2015) http://www.tcm.com/tcmdb/person/136153|150716/Vic-Morrow/

Tupchai, Suchada. "36 Years Later; Adoring Fans Still Remember Famous Thai Film Star Mitr Chaibancha." Pattaya Mail. Vol. XIII, No. 42. Oct. 21-27, 2005. (June 9, 2015) http://www.pattayamail.com/638/news.shtml#hd6

ThaiWorldView.com. "Mitr Chaibanda." (June 9, 2015) http://www.thaiworldview.com/tv/mitr.php

United States Air Force. "History Part One: From the Signal Corps to the Air Corps." (June 13, 2015) http://www.airforce.com/learn-about/history/part1/

University of Texas at Dallas. "Guide to the Ormer Locklear Collection." (June 12, 2015) http://www.utdallas.edu/library/specialcollections/hac/general/Locklear.html

Vinciguerra, Thomas. "When the Acting Is a Little Stiff, What's a Director to Do?" The New York Times. June 4, 2006. (June 15, 2015) http://query.nytimes.com/gst/fullpage.html?res=940DEFDA1731F937A35755C0A9609C8B63

Weintraub, Robert. "A New Dimension of Film." Slate. July 26, 2012. (June 8, 2015) http://www.slate.com/articles/arts/culturebox/2012/07/the_twilight_zone_tragedy_how_vic_morrow_s_death_changed_the_way_films_are_made.html

Wilkins, Frank. "The Death of Brandon Lee." Reel Reviews. (June 21, 2015) http://www.franksreelreviews.com/shorttakes/brandonlee/brandonlee.htm

Yamato, Jen. "Inside the 'Midnight Rider' Manslaughter: Will Hollywood Learn From the Death of Sarah Jones?" The Daily Beast. March 15, 2015. (June 8, 2015) http://www.thedailybeast.com/articles/2015/03/11/inside-the-midnight-rider-manslaughter-will-hollywood-learn-from-the-death-of-sarah-jones.html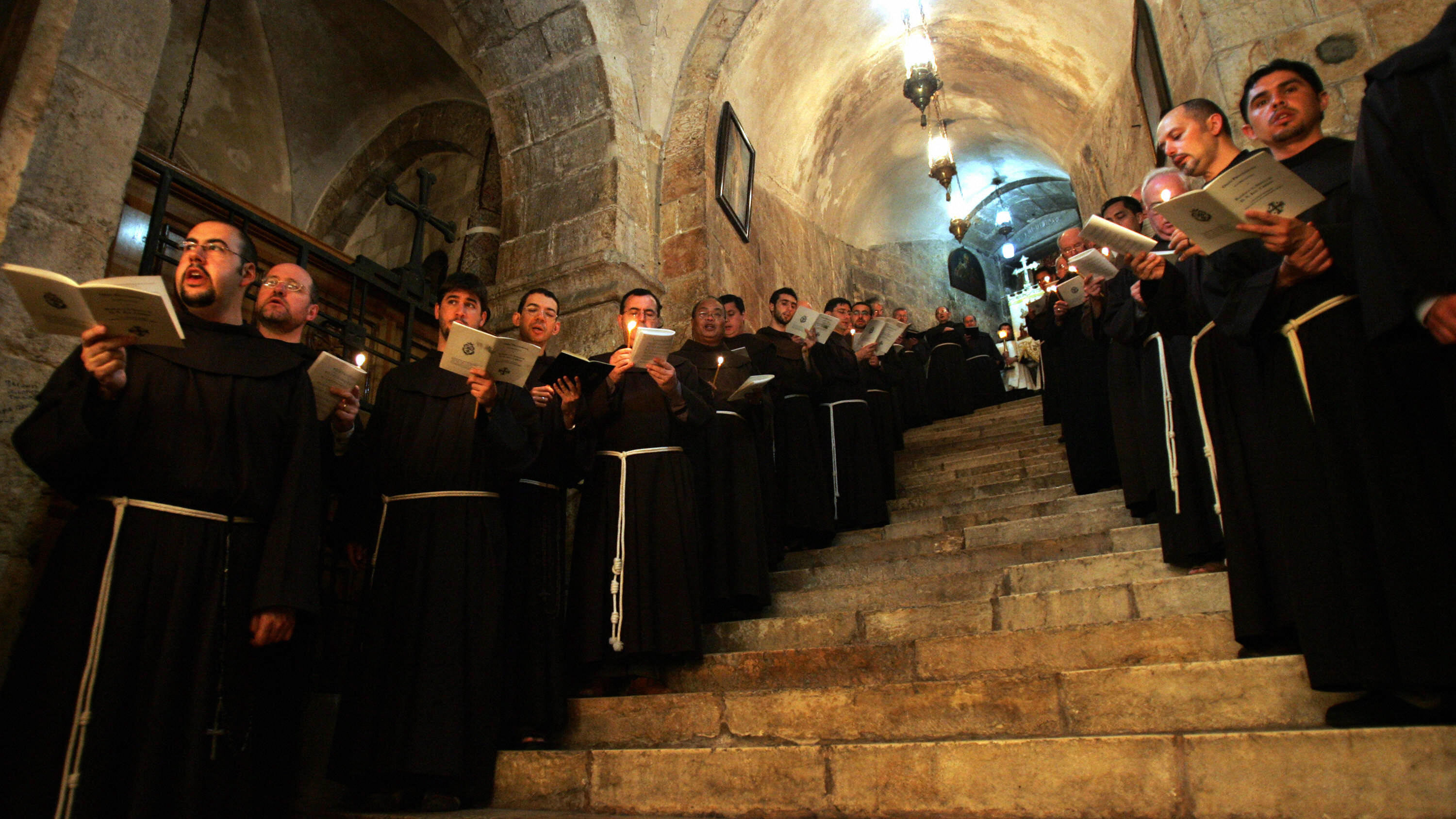 Up Next
The HowStuffWorks podcast The Soundtrack Show looks at the movie life of the 13th-century Latin hymn 'Dies Irae.'
---