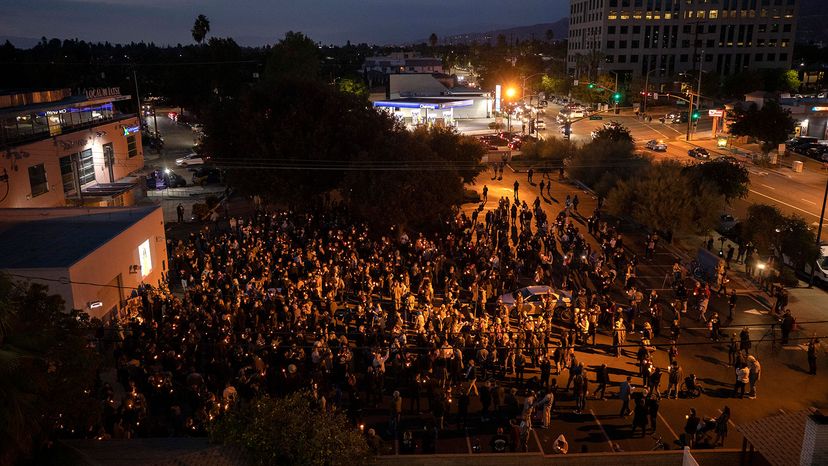 Filmmakers employ stuntmen and expensive digital effects to make the onscreen action seem harrowing and dangerous, but sometimes that danger is all too real.
Like any profession, working in film presents its own unique risks. Filmmakers have long courted disaster to create a dramatic scene. In 1928, for example, Buster Keaton allowed a 2-ton (1.8 metric ton) house frame built of solid lumber to crash down around him while standing in the one safe spot, the window frame, for "Steamboat Bill, Jr."[source: DeMain].
Fortunately, technology is increasingly reducing or eliminating the need to stage such too-close-for-comfort calculations. The sequence in "Forrest Gump," for instance, in which Forrest flees the strafing of enemy choppers in Vietnam, was digitally created at a fraction of the cost and risk to human life.
Unfortunately, any number of things can go wrong on a movie set due to poor planning, cost-cutting and Hollywood-sized egos, as our list illustrates. Some of the oldest incidents took place in the early days of Hollywood, while the more recent ones you probably remember. So without further ado, let's dim the lights and raise the curtain on 12 horrific deaths that happened on movie sets.