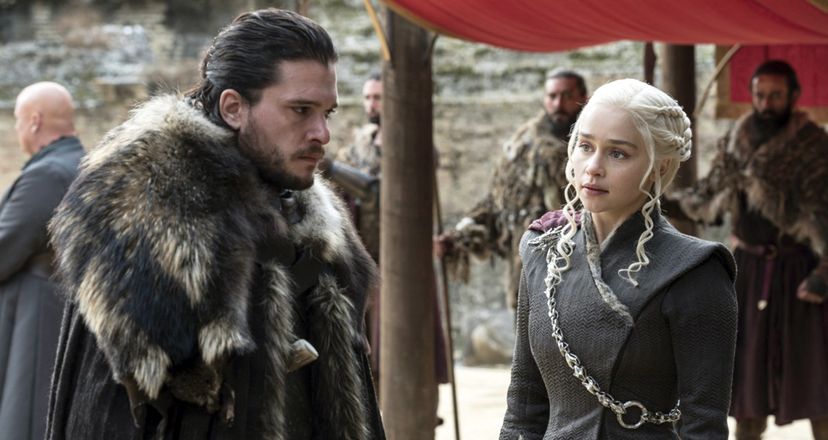 I recently saw a meme that so perfectly represented me, I felt compelled to swap it in for all identifying information on my social media accounts. It's a 20-second clip of Millhouse from "The Simpsons" playing the saddest game of solo frisbee imaginable. The accompanying text? "When you're that one friend that doesn't watch 'Game of Thrones.'"
This is so literally me, it almost brought me to tears. On a group vacation last year, all 10 of my girlfriends sat rapt in the rental house watching Beyonce's "Lemonade" film after its surprise premiere. But when it was over, everyone around me clamored for the remote. The "Game of Thrones" season premiere stole the spotlight, and I, the lone dragon-illiterate group member, retired to another room.
All of this is to say, no, I don't watch "Game of Thrones." But I am surrounded by loved ones who very passionately do, and as I've heard from them — and the outspoken people of the interwebs — there simply aren't enough episodes per season to quench their obsessive thirst for more.
The season seven finale, which aired Aug. 27, 2017, capped a seven-episode story arc, shorter than all the already-pretty-damn-short 10-episode seasons before it. And according to reports, season eight — the series' last hurrah — will contain just six episodes.
I may not know much about GOT, but I do know that 10 or fewer episodes does not a true television season make. I've re-watched teen dramas from my youth, and those shows have probably too many episodes in every season. "Dawson's Creek"? Season six contained 24 episodes. Season two of "Gossip Girl" had 25. And "My So-Called Life" consisted of 19 episodes its single premiere season.
And there are plenty of critically acclaimed series that had more episodes-per-season back in the day, too. "The West Wing," "30 Rock" and "ER" all regularly included 20-plus episodes each season. So why are networks and streaming services now opting for shorter seasons, even splitting them into two shorter segments?
"There are probably at least a half-dozen factors," says Daniel Fienberg, television critic for The Hollywood Reporter and president of the Television Critics Association in an email. For the majority of viewers, though, it's about semantics, he says. "Technically the last two years of 'Breaking Bad' were a single season, but the closing run of 'Game of Thrones' is technically two shortened seasons."
"Breaking Bad," which wrapped in 2013, split its final run into two, eight-episode mini-seasons. AMC did the same thing for its critical darling "Mad Men," breaking its final seventh season into two seven-episode segments.
"A major part of it is contractual," Fienberg explains. "A split final season like 'Breaking Bad' and 'Mad Men' gets negotiated as a single season, presumably without pay bumps for stars between seasons, but also allows for more episodes either shot all at once or with a long hiatus between 'halves' of the season."
But while the final seasons of some shows, like "Lost," are ordered at the same time under a single contract, Fienberg says "Game of Thrones" was negotiated under slightly different, but significant, circumstances. "The seventh and eighth seasons of 'Game of Thrones' were technically ordered separately and the stars got big pay bumps for the eighth season," he says. "There ends up being some compromise in terms of episode count and episode length."
But semantics and contracts are just part of why shows get split seasons. Fienberg says dividing seasons also allows networks to retain brand-making shows as long as possible, spreading its stars across as many Emmy Awards seasons as possible.
"Jon Hamm, for example, wouldn't have won his only Emmy for playing Don Draper if the full last season of 'Mad Men' had aired in the same year as the second half of the last 'Breaking Bad' season," Fienberg explains.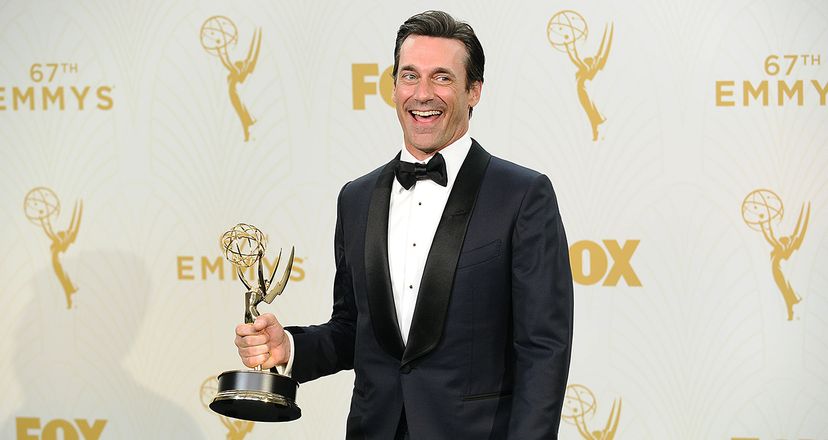 That's because Bryan Cranston took home the Emmy for Outstanding Lead Actor in a Drama Series in 2014 and "Breaking Bad" took the Emmy for Outstanding Drama Series. Jon Hamm finally got his Emmy for Outstanding Lead Actor in a Drama Series in 2015.
"For audiences, it's annoying to have these shortened seasons, but if you're AMC, even a truncated season of an Emmy-winning favorite has perceptual value across the full schedule," Fienberg says.
And while this may also be the case for "Game of Thrones," the show has some unique reasons for splitting its season. "HBO wants to give the series creators as much time as they need to finish the show in the right way," Fienberg says. "This season will be eligible for the 2018 Emmys. I'd bet that even if the second season is delayed until 2019, it'll air before the Emmy deadline in late May, so that'll be eligible for the 2019 Emmys. And the longer things get spread out and delayed, the better chance HBO will have a possible prequel/companion series ready to go."
So, while fans may be suffering through short/split seasons now, the disappointing scenario could potentially pay off in the form of a spinoff (maybe). "If you're a creator on a show, having one of these split seasons, or having two final seasons gives you a point to aim for, narratively," Fienberg says. "It lets you know where you're headed, and how many episodes you have to get there and often gives you a break in the middle for writing or just for preparing for the scale of the closing episodes. Sometimes that results in the first seasons in these runs being more about staging so that the pieces are in place for a big climax, as happened with the two halves of the 'Breaking Bad' final season."
So, the takeaway for all of you "Game of Thrones" fans out there? Sit back and be patient because mind-blowing viewing surely awaits you. And the takeaway for me is to get my act together and catch up before season eight premieres and I lose all my friends again.