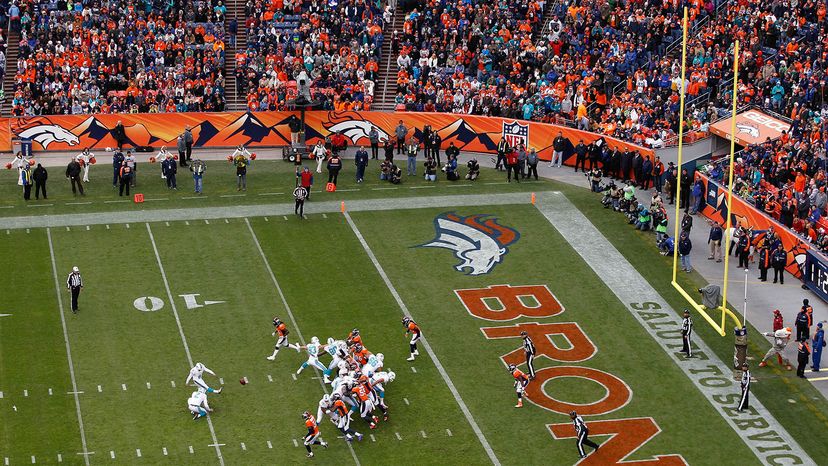 It's a fine afternoon in the Mile High City. Behind quarterback Peyton Manning's explosive offense, the Denver Broncos have amassed a 10-2 record. Today they're hosting the Tennessee Titans, a squad that's lost three of its past four games.
The Titans have put up a good fight over the first half-hour of gameplay. Three seconds before halftime, the score is Tennessee 21, Denver 17. Enter Broncos kicker Matt Prater. Trotting out to the Denver 46-yard line, he readies himself for the play of his life. A mighty kick sends the ball soaring end-over-end across the field as a nervous crowd holds its breath.
And then the place erupts. With ease, the ball sails through the yellow crossbar in Tennessee's endzone. It's the longest completed field goal in NFL history, a perfectly made 64-yard (58.5-meter) drill. Perhaps emboldened by Prater's heroics, the Broncos go on to crush the Titans in the second half, thus clinching a playoff berth.