On the eve of the release of the seventh and final book in J.K. Rowling's wildly successful epic series about a certain boy wizard comes the fifth adaptation in the equally phenomenal film franchise, "Harry Potter and the Order of the Phoenix." With new-to-the-series director David Yates behind the camera, directing from a screenplay by Michael Goldenberg, it's darker in tone than previous "Harry Potter" movies but is just fabulous to look at, with several spectacular sequences that posed major creative and technical challenges in bringing them to life on screen.
"Phoenix" finds Harry and his friends Ron and Hermoine in a darker place, dealing with the return of consummately evil Lord Voldemort and the arrival at Hogwarts of a sadistic martinet of a new teacher who makes their lives miserable. Compounding that, Harry -- accused of lying about Voldemort and ostracized for it at the outset -- copes with a much-heightened version of teenage angst.
"It's the most emotional of the stories," opines veteran Potter producer David Heyman. "The actors have grown, not just age-wise but in the depths of their portrayals. We experience both Harry's first screen kiss and some of the pain that comes with that. It's a really moving story full of thrills, adventure, and visual effects and great new characters and creatures. I think we've upped the ante on this one."
Director Yates agrees that "Harry Potter and the Order of the Phoenix" is "more emotional, intense and a bit edgier" than previous versions, citing the "violent and scary" wizard battle at the film's end and a tone-setting scene early on where the aforementioned new instructor, Defense Against the Dark Arts teacher Dolores Umbridge (Imelda Staunton) turns Harry's detention into torture. "It's quite scary and unsettling. It's magical but it feels very uncomfortable," Yates describes.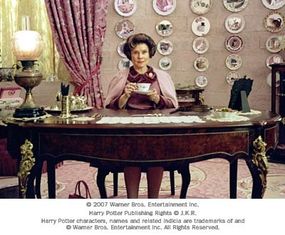 In this article, we'll look at the many creative, logistic and technical challenges of filming this movie and learn how the filmmakers overcame those challenges.
­