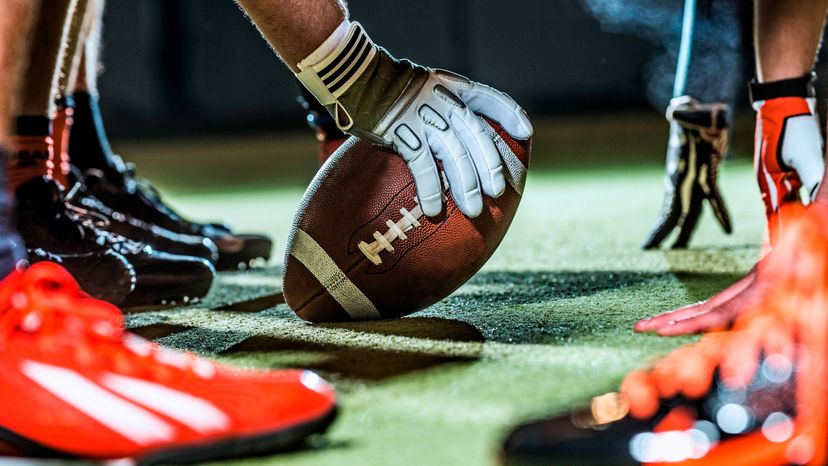 Described as a "one-man demolition team," Earl Campbell was a punishing runner. He packed 36-inch thighs on a 5'11", 233-pound frame to make him the most feared running back of his time.
Campbell (born 1955) won the 1977 Heisman Trophy while playing for the University of Texas, leading the nation with 1,744 yards rushing.
He was the first player chosen in the 1978 NFL draft. Selected by the Houston Oilers, Campbell blossomed immediately, rushing for a league-best 1,450 yards. It was the first time a rookie led the league in rushing since Jim Brown did it 21 seasons earlier.
For his efforts, Campbell was named Rookie of the Year, All-Pro, and the NFL's Most Valuable Player. It was more of the same the next two seasons, with rushing titles, MVP honors, and consensus All-Pro acclaim each year.
Pittsburgh Steelers defensive tackle Joe Greene claimed that Campbell could inflict more damage on a team than any back he had ever faced.
Although he rushed for more than 1,000 yards in five of his first six seasons, Campbell's finest season came in 1980, when he rushed for an incredible 1,934 yards, the third-best rushing performance in NFL history. That year, the bruising back rumbled for more than 200 yards in a record four games.
Campbell's most famous single-game performance, however, came in a Monday night game against the Miami Dolphins in his rookie season. That night, in front of a national television audience, he ran for 199 yards and four touchdowns, including a picturesque 81-yard dash late in the game that sealed a 35-30 victory over the Dolphins.
Unfortunately, the constant pounding Campbell absorbed during his eight-year career finally took its toll. In 1985, after a season and a half with the New Orleans Saints, Campbell announced his retirement. Five years later, he was elected to the Pro Football Hall of Fame.