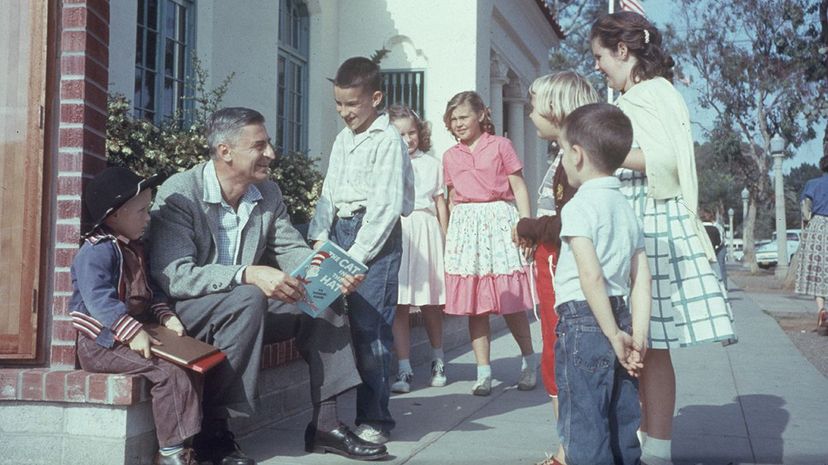 You know that elementary school teacher who hates kids? The one who seems to loathe not just the daily grind of lessons, but also the very sight of students? These kinds of people might make you wonder: Why go into a profession serving tiny people you have no patience for?
If children's book authors who allegedly disliked kids are any measure, the answer is a matter of career disappointments and misjudgments.
A biography of Margaret Wise Brown — author of "Goodnight Moon" and "The Runaway Bunny" among other books — reconfirms what other biographies of Brown have asserted: She desired to write books for adults, no matter how profound and beloved her kids' books were. But did she hate children?
That would make for a fun headline, but it doesn't reflect statements Brown made on the subject. She says in a 1946 Life magazine profile that as a hunter who writes warmly about cuddly creatures, she's full of contradictions. "Well, I don't especially like children, either," she says in the interview. "At least not as a group. I won't let anybody get away with anything just because he's little." She doesn't exactly gag at the sight of a cooing infant, but perhaps acknowledges that she has as much patience for children as she has for any adult.
From A.A. Milne, who didn't want to be pigeonholed as a writer of only kids' stories, to Beatrix Potter, who married relatively late in life, many a children's author has been called a hypocritical kid-hater. But several of the authors simply felt the way Brown did — ambivalent about children's literature, and the little prestige it seemed to bestow.
A lot of authors seem to be grouped into a category of "child-loathing" simply because they did not have kids. Theodor Geisel (aka Dr. Seuss) never had children, and when asked how we wrote so well for them, he reportedly replied, "You make 'em. I'll amuse 'em."
Then there are the folks who confuse writers' work with their lives. Roald Dahl was accused of not liking children, possibly because he portrayed some children (see: "Charlie and the Chocolate Factory") as bratty or mean. But Dahl was a father of five who delighted in his children. And if he truly did hate children, he must've resented himself for saving about 3,000 of them by helping to invent a valve to alleviate his son's hydrocephalus.
While Brown and her colleagues might have had more vibrant, eccentric lives than their sweet books suggest, let's not accuse them of biting the hand that feeds them.