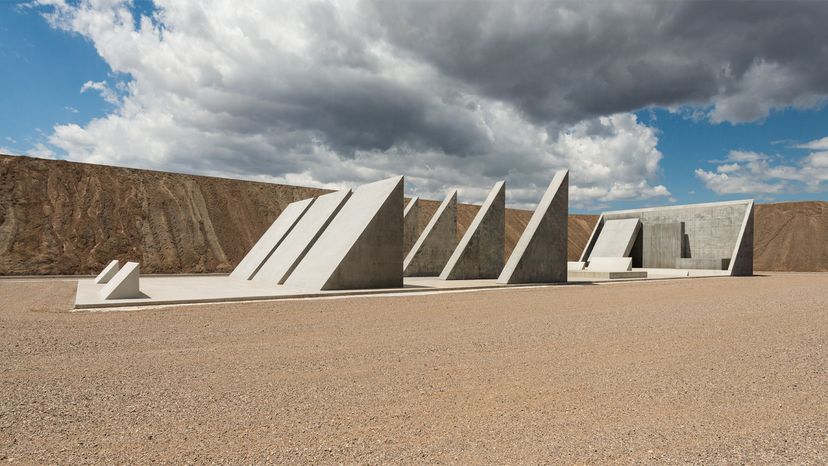 Imagine working on a project for 50 years — a book, a house, a dam — and suddenly it's finished and it's time to let people read the book or walk around inside the house or see if the dam actually holds water. Whatever cocktail of feelings goes along with the completion of a gargantuan, half-century-long project, artist Michael Heizer most likely knows it intimately.
Heizer is one of the pioneers of the Earthworks, or Land art, movement, a primarily American art movement from the late 1960s and early 1970s. These artists sought to minimize the commercial aspect of the art market by creating things that would be difficult to buy and sell — mostly sculptures that incorporated themselves into a landscape. Think Robert Smithson's "Spiral Jetty" in Utah or Walter De Maria's "The Lightning Field" in New Mexico.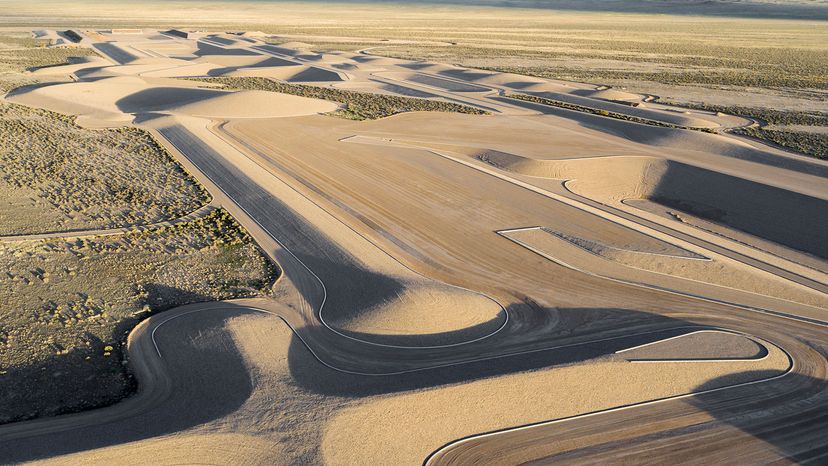 Heizer was only 27 years old when he began his masterpiece — titled "City" — in the high desert of Lincoln County, Nevada in 1972. Upon its completion five decades later, it's possibly the largest contemporary artwork on the planet, according to ARTNews. More than 1.5 miles (2.4 kilometers) long and a half mile (0.8 kilometers) wide, about the size of the National Mall in Washington, D.C., "City" is a complex of large sculptures made entirely of inexpensive materials — concrete and rock mined on site. The project cost around $40 million and took 50 years to complete. At first, Heizer funded it all himself, but as buzz grew around the mind-blowingly large sculpture Heizer was toiling over in the middle of nowhere — 160 miles (257 kilometers) north of Las Vegas — the grants and donations from individual patrons started trickling in.
Heizer's father was a field archaeologist at Berkeley who studied the petrology of the American Southwest and Mexico, where the rock of ancient religious monuments was sourced. His mother's father was a geologist. Heizer himself has had a lifelong fascination with ancient ritual sites of the Inca and Aztecs, but also with ancient mythology. In 2016 he told The New Yorker, "I like runic, Celtic, Druidic, cave painting, ancient, preliterate, from a time back when you were speaking to the lightning god, the ice god, and the cold-rainwater god."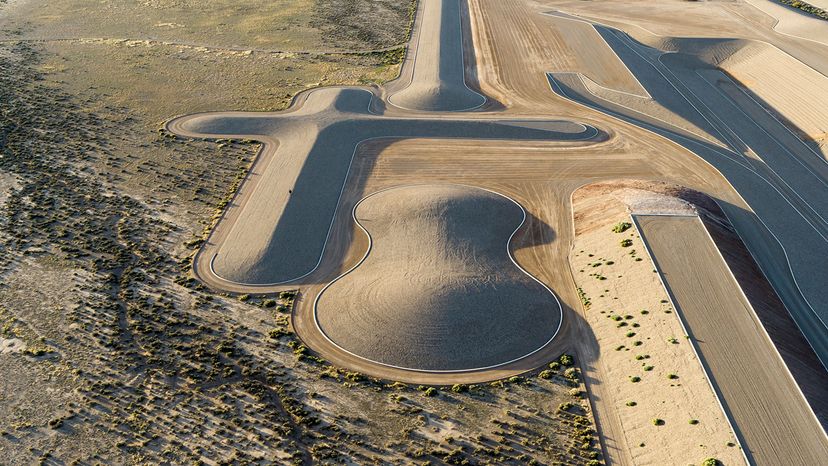 All of which is evident in "City," a complex of earthen mounds and depressions, and skirted concrete-edged pathways. On each end are scattered giant monumental sculptures that bring to mind pre-Columbian ruins or a transfer station in a "Star Wars" movie. But most of all, "City" is full of space and shadows. Heizer evidently wanted to make the observer work for it, step by step under the relentless Nevada sky.
As for the immensity of size and scale in his work, he explained it to The New York Times in 1999:
I think size is the most unused quotient in the sculptor's repertoire because it requires lots of commitment and time. To me it's the best tool. With size you get space and atmosphere: atmosphere becomes volume. You stand in the shape, in the zone.
"City" is situated between an Air Force base and a bomb-test site, but it could have been much worse. The project started making waves in the art world and beyond long before anyone even saw it because it was right in the path of a proposed railway to a nuclear waste repository in Yucca Mountain, Nevada. Heizer and one of his funders petitioned then-Nevada senator Harry Reid to find a way to put a stop to the project. Reid himself fell in love with "City" and championed the project to the point of convincing President Obama in 2015 to protect "City" in the newly minted 704,000-acre (285,000-hectare) Basin and Range National Monument. The Triple Aught Foundation has established an endowment for "City" with initial funding of $30 million.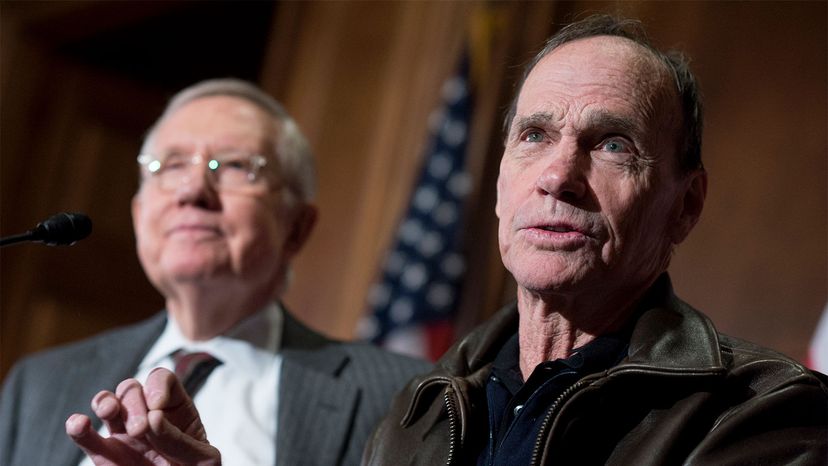 "City" opened to the public Sept. 2, 2022, though visitation for 2022 has officially closed. According to the website:
"Visitation for 2022 has officially closed, but we encourage you to reapply next year. The Triple Aught Foundation will begin to accept reservations for the 2023 season on January 2, 2023, at 12:01am PST. Reservations will be accepted through the Triple Aught Foundation website at that time. Visitors will be accommodated on a first come, first serve basis. Only short day-trips will be possible for a maximum of six visitors ages 16 and over, with prior reservations only, and only in favorable weather. City is on private property in rural terrain, and it has no habitable structures. Visiting without a pre-arranged visit is thus potentially dangerous, and it is strictly prohibited and is trespassing. The price of a visit is $150/adult, $100/student, and is free (but with reservations still required) for residents of Lincoln, Nye, and White Pine, Nevada, counties."