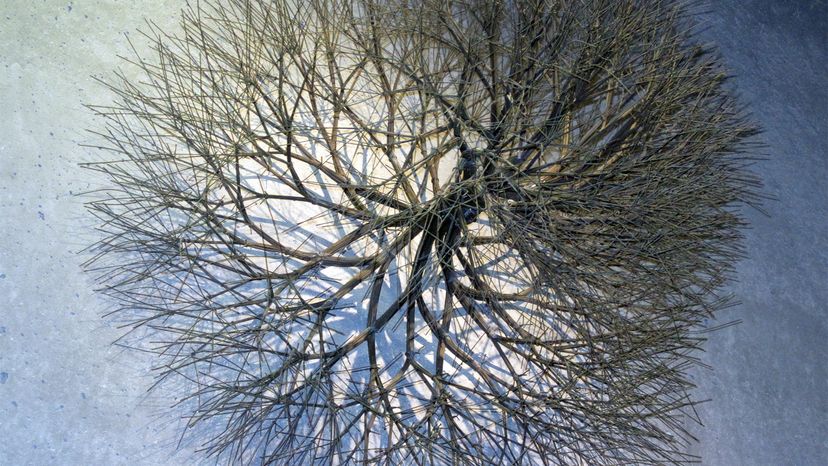 Having spent my whole life in San Francisco, I can attest that Ruth Asawa's name was always in the air — the celebrated sculptor's career flourished in the city, she has a permanent collection at San Francisco State University, and the School of the Arts was renamed to honor her in 2010. But while San Francisco locals and art enthusiasts might be familiar with her, others may not know the work of this iconic Japanese American artist, so we kick off Asian-Pacific American Heritage Month with a celebration of her life and work.
Born in Norwalk, California in 1926, Asawa grew up in a family of farmers, but was forced from her home and interned at the start of World War II, when 120,000 Japanese Americans on the West Coast were sent to U.S. government internment camps. Despite the dire circumstances, Asawa's artistic curiosity and talent bloomed during her detainment. She learned various artistic modalities and techniques from fellow camp inmates during her time in camps in Santa Anita, California, and Rohwer, Arkansas. According to her 2013 obituary in The New York Times, it was during her five months at the Santa Anita Park Racetrack that three animators from the Walt Disney Studios gave her drawing lessons.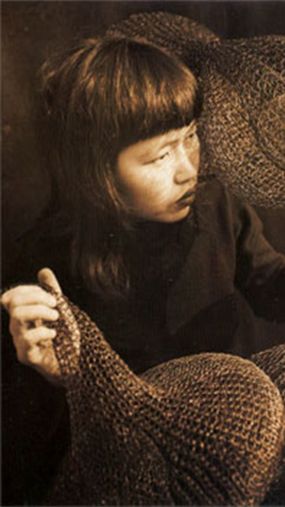 After 16 months of internment, Asawa was released and felt compelled to pursue the artistic passion she'd cultivated in the camps. She enrolled in Milwaukee State Teachers College in 1943 but she endured prejudice there and was not allowed to do her student teaching because of her Japanese heritage. In 1946, she moved on to Black Mountain College in North Carolina, and it was there, under the guidance of teachers like Josef Albers, Buckminster Fuller and Max Dehn that Asawa honed her personal style, exploring the intricate art of wire sculptures.
"I was interested in the economy of a line, enclosing three-dimensional space.... I realized that I could make wire forms interlock, expand, and contract with a single strand, because a line can go anywhere," Asawa said according to the David Zwirner Gallery, which represents her estate.
By the end of the 1940s, Asawa landed in San Francisco, with her husband, Albert Lanier. The couple raised six children together while Asawa built an incomparable career in the Bay Area. Employing Mexican wire weaving methods, Asawa created sculptures she said were inspired by "plants, the spiral shell of a snail, seeing light through insect wings, watching spiders repair their webs in the early morning, and seeing the sun through the droplets of water suspended from the tips of pine needles while watering my garden."
During her artistic renaissance, Asawa completed numerous public commissions that remain staples of Bay Area life, including the famous fountains of Ghirardelli Square. A longtime advocate of art education, Asawa worked tirelessly to expand access to programs in schools and in 1968, founded the Alvarado Arts Workshop, an organization that "facilitates hands-on participation in the visual and performing arts — taught by practicing artists," according to their website. Asawa was also responsible for helping to establish the city's first public arts high school in 1982, which was renamed the Ruth Asawa San Francisco School of the Arts in 2010.
Asawa passed away at age 87 in 2013, but her unique work and powerful legacy live on in the Bay Area and beyond. The San Francisco Museum of Modern Art, the de Young Museum, and the Whitney Museum of American Art in New York all feature permanent collections of her work, and several of her public works remain in her long-time home.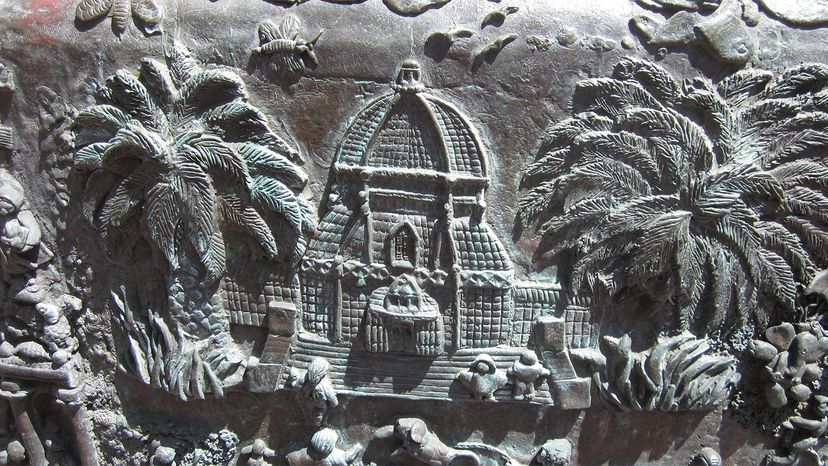 "It's important to learn how to use your small bits of time, your five minutes, your ten minutes," Asawa once told an interviewer. "All those begin to count up...Don't wait until your children are grown, until your husband is retired...Learn how to use your snatches of time when they are given to you."