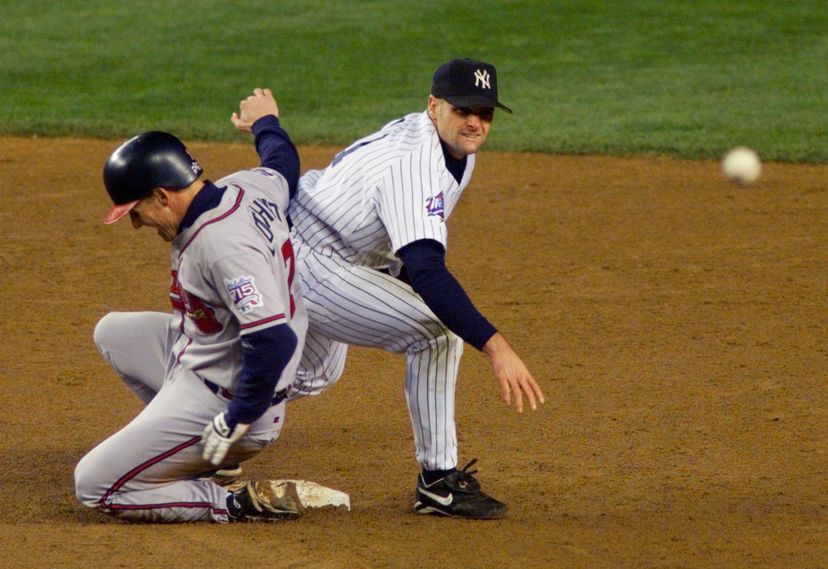 It was June 15, 2000, and Chuck Knoblauch had had enough. The second baseman for the New York Yankees had made three throwing errors in the first six innings of a 12-3 loss to the Chicago White Sox. A little while after Knoblauch made his third miscue of the evening, manager Joe Torre walked out of the dugout to change pitchers. While the rest of the Yankee infield gathered on the mound, Knoblauch stood alone at second, hands on hips, wallowing in his pain [source: Olney].
When the inning finally ended, Knoblauch returned to the dugout, talked briefly to Torre, and walked out of Yankee Stadium, frustrated at his on-field performance. Two days later, Knoblauch was back, much to the chagrin of those sitting behind the first-base dugout. He made another throwing error — this time the ball struck an elderly woman instead of the first baseman's glove. The woman wasn't seriously hurt. Ultimately, Knoblauch was relegated to the outfield where, presumably, his scatter-arm would be less of a danger to both the Yankees and the spectators [source: Sports Illustrated].
Knoblauch's throwing problems were inexplicable. He was once a Gold Glove infielder — one of the best at his position. Then, beginning in 1999, Knoblauch's arm had, for no apparent reason, begun to resemble a Scud missile — no one knew where the ball was going to land. He committed 26 errors that year, an agonizing amount in one season. A year later, Knoblauch committed 15 errors. He left the game for good in 2002, the victim of one of the most extreme cases of "yips" in sports [source: Baseball-Reference.com].
Although the yips sound like a group of characters in a Dr. Seuss book, they're a serious malady for many athletes. A yip is the inability of an athlete to complete the most fundamental and mundane of tasks. Scottish-American golfer Tommy Armour allegedly coined the term in the 1920s to describe his failure to make short putts. As for Knoblauch, he had a hard time throwing to first base. Golfer Robert Karlsson had such a bad case of the yips that he wondered if he would ever play again. Heck, onetime New York Mets catcher Mackey Sasser lost all ability to throw the ball back to the pitcher — something any Little Leaguer can do with precision and regularity [source: Star].
So what causes the yips, and what can athletes do to overcome the problem?