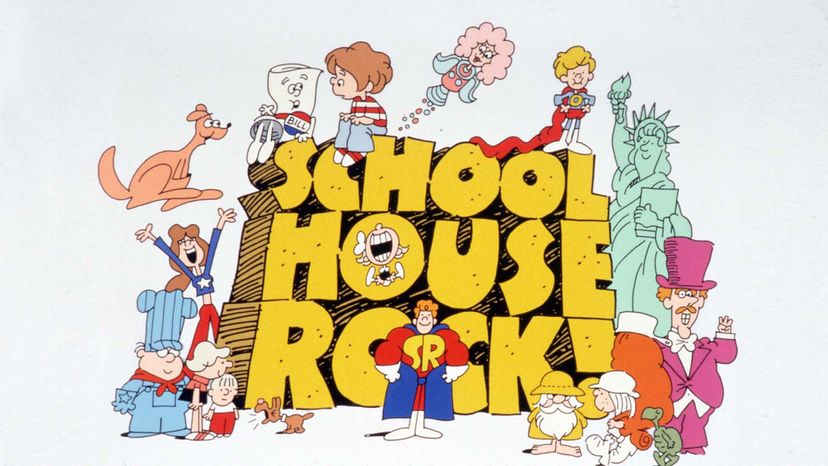 Good morning, sleepyhead. It's Jan. 6, 1973. Time to grab a strawberry Pop-Tart, sit too close to the TV and watch cartoons.
It may seem like a normal Saturday, but something important is about to happen. Between your favorite ABC series like "Super Friends" and "The Road Runner Show," you're going to spend three minutes learning about multiplication [source: Hesse]. On the weekend. In your PJs. Without even knowing it.
It's called "Schoolhouse Rock!" and it's going to change the way children learn. "Schoolhouse Rock!" is an interstitial programming series, which is a fancy term for short videos between regular-length shows. It's the brainchild of a New York City advertising executive who got the idea to make learning multiplication tables easier by pairing them with music kids hear on the radio. That idea became a song, that song became a few frames of storyboard, and a few meetings later, it became ABC's first foray into educational programming [source: Newall and Yohe].
Each "Schoolhouse Rock!" video is animated, three minutes or less, and full of catchy music and lyrics that will be stuck in your head for decades to come. The concept is themed in seasons — Multiplication Rock, Grammar Rock and more. It will run in the Saturday morning slot through the middle of 1985, then return for a few years in the mid-1990s. With a few changes here and there, the original creators, singers and songwriters will be there for the show's birth, death, resurrection, and the many tributes and celebrations in the decades that follow.
But right now, the only thing between you and the Jan. 6, 1973, premiere of a pop culture icon is a few feet of shag carpet and one of the catchiest theme songs of all time:
As your body grows bigger
Your mind grows flowered
It's great to learn
'Cause knowledge is power!
It's Schoolhouse Rocky
That chip off the block
Of your favorite schoolhouse
Schoolhouse Rock!