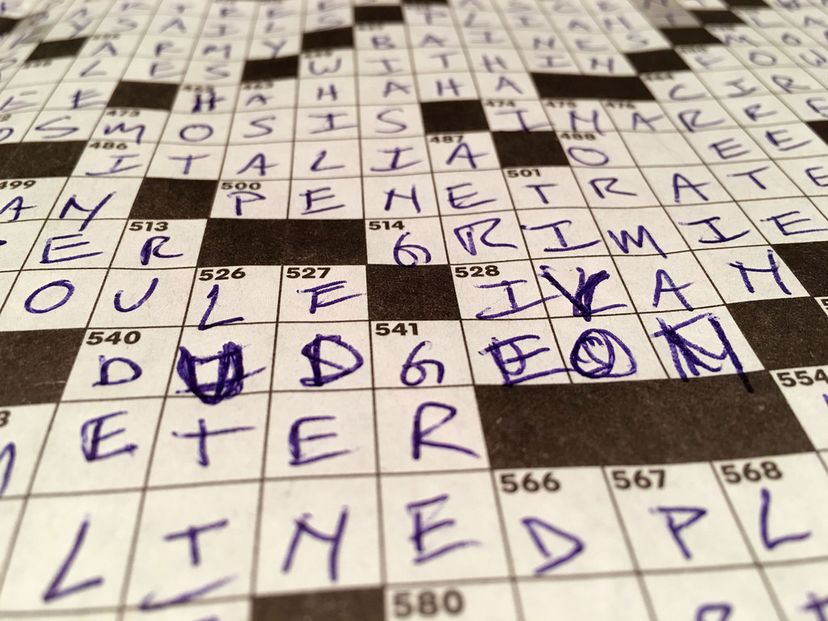 If you don't enjoy solving crosswords, your friends or coworkers, parents or grandparents might. It's relaxing, fun to do alone or with a buddy, and research shows it's good for your brain. Pushing 80 years old, The New York Times daily crossword in particular is an American institution.
Strangely enough, The New York Times was the last major metropolitan daily newspaper in the country to start a crossword. When the crossword puzzle craze gripped the United States in 1924, the paper publicly condemned the fad, publishing a scornful editorial in which it called crosswords the "latest of the problems presented for solution by psychologists interested in the mental peculiarities of mobs and crowds." Which was a pretty sick burn back in 1924. Simon and Schuster published the first crossword puzzle book that year, and most American newspapers started a crossword between 1924 and 1926. The holdout of The Times might have had something to do with the fact that it had never done comics or entertainment features of any sort — the fun stuff was considered frivolous by its editors.
But the crossword had staying power, and at the beginning of World War II, Arthur Sulzberger, the editor of The Times, decided it was time for the paper to start its own puzzle.