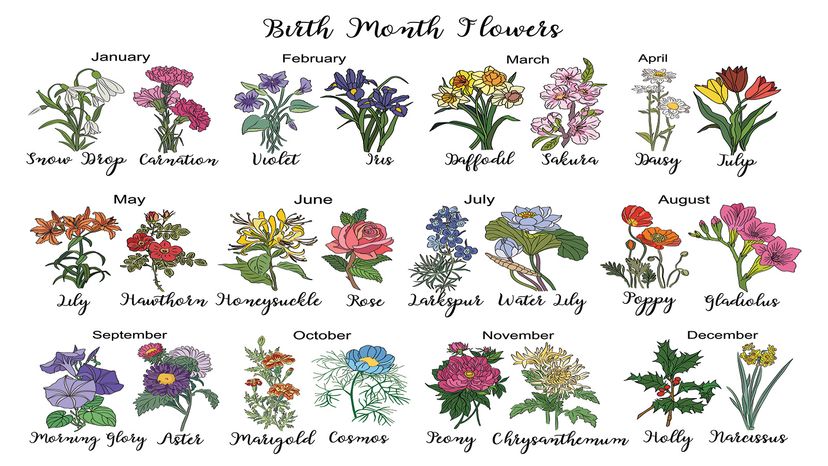 Most of us likely know our sun sign and its zodiac symbol, our birthstone and maybe even our lucky number. But did you know that you have a birth flower too? Just as astrology seeks to understand and reveal how the positions and movements of celestial bodies can influence our personalities and life events, knowing about your birth month flower (or flowers) is yet another fun lens through which to ponder and celebrate the particular quirks and qualities of ... you!
Birth month flowers, aka birth flowers, are blossoms that represent each month of the year. And, just as your horoscope is associated with certain characteristics and predictions, so is the unique flower that reflects the specialness of those born in a particular month. Primary and secondary flowers for each month allow not only for variations in plants due to regional climes, but also for more options in choosing the flower that resonates best with the personality and inclinations of the human whose birthday is being celebrated.
The custom of connecting certain flowers with each birth month stems from the time of ancient Rome when folks believed that specific flowers brought protection and good luck during the month that they bloomed. Throughout the ages, the symbolism and connotations of birth flowers have grown into a perfect way to celebrate yours or someone else's natal day in a special way that, to quote Dr. Seuss, says, "Today you are You! That is truer than true! There is no one alive who is Youer than You!"
So let's explore the 12 birth months and their corresponding birth flowers.