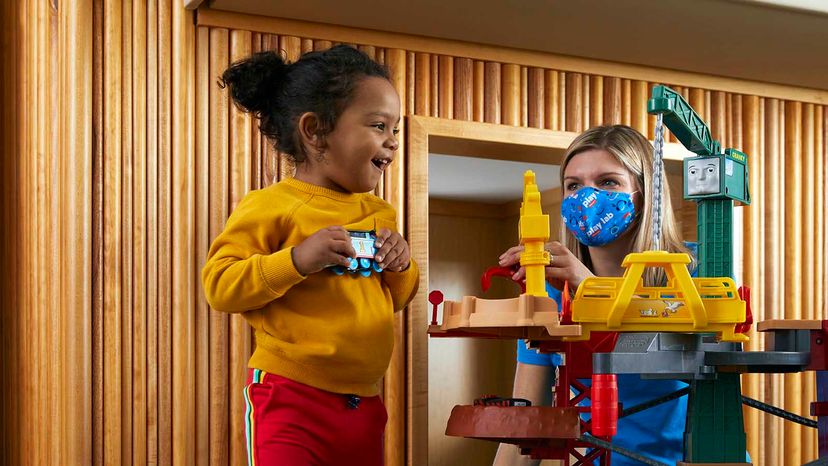 Ever wonder what makes a good toy? So did Herman Fisher, who co-founded Fisher-Price Toy Company in East Aurora, New York in 1930. The son of a preschool teacher, Fisher made a practice of observing kids playing with toys so he could fine-tune the toys and see firsthand how kids reacted to his changes.
In 1961, he formalized this practice by creating an on-site Children's Research Center. It was the first facility of its kind in the toy industry, and it remains in operation today as the Fisher-Price Play Lab in East Aurora.
"The Play Lab is the heart of development for Fisher-Price," says Lisa Lohiser, Ed.D., manager of early childhood development research at Fisher-Price.
Each year, more than 2,800 children and 1,800 parents volunteer their time to play with new toy concepts or reimagined classics. Meanwhile child development experts look on to find what kinds of toys spark fun, prompt learning or enhance mental health.
"The goal of the Play Lab for every toy or baby gear item or content that we put out there is to provide the best possible play experience for the families that they're intended for," Lohiser says.