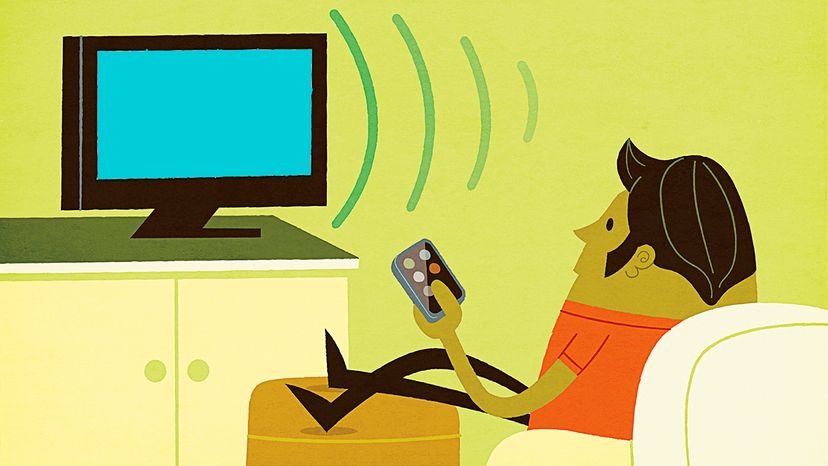 Can you legally stream movies for free? With the help of your public library and the Kanopy service, you can.
Tim Bradford/Ikon Images/Getty Images
Cable television's days are numbered. Whether it's throwing down a few bucks on an HD antenna, ditching the cable box for a Roku player, or taking your flatscreen to the curb in favor of a laptop, everyone seems to be looking for ways to cut the cord. Maybe that's why pay TV providers lost 1.9 million subscribers in the U.S. alone in 2016.
There's no shortage of options for running out on the cable guy. And that's not even counting those who illegally access content through the internet. But one streaming service is trying to beat those monthly Netflix, Hulu and HBO Now fees by making streaming movies available for free — all you need is a library card.
Can I See Your Card?
Kanopy is a digital streaming service that partners with public libraries and universities to give movie buffs the chance to view a wide collection of indie, foreign, documentary and other films. It's been called "Netflix for the education sector," but Kanopy chief executive Olivia Humphrey says she just wants to turn folks on to cinema that might be a little under the radar.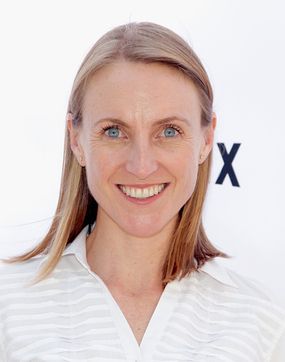 Olivia Humphrey, CEO of film-streaming company Kanopy, says, "We like to think our audience comes to Kanopy for a thoughtful experience."
Tibrina Hobson/WireImage/Getty Images
"We like to think we are playing an important role of expanding the range for film lovers who might be in a bit of an echo chamber," says Humphrey. "It's really become a home for film you can't find elsewhere."
The company is already sharing its catalog of some 30,000 films — including classic and contemporary movies and hundreds of prestigious Criterion Collection titles — with about 3,000 colleges and universities, among them Harvard, Stanford, McGill and the University of Sydney. It's also teamed up with another 1,000 public library systems around the globe.
"By all measures, Kanopy has fulfilled the need to provide ready access for our users to both materials being employed in academic pursuits, as well as for general use by individual patrons," says Travis Willmann, a spokesman for University of Texas Libraries. "We do still see significant activity within the physical media in our collections, but having a streaming service does add a facet to our resources that holds importance for a subset of our users."
Revolution Untelevised
Humphrey started the company in her Perth, Australia, home in 2008. She saw opportunity in the licensing space for libraries after a career in media that included roles at the Disney Channel and the BBC. In its early days, Kanopy sold DVDs to libraries in Western Australia, before shifting to digital streaming services and relocating its headquarters to San Francisco.
"Our pitch to libraries is you have all of these wonderful DVDs on your shelves, but most of your user base is migrating to digital," Humphrey says.
Pricing models vary for college and library streaming services, but Humphrey says it's largely a "pay per play" setup, by which the institutions are charged a flat rate each time a film is streamed. Libraries and universities cap the number of streams each user can access per month. Public libraries in New York and Los Angeles, for example, allow members to stream up to 10 movies per month. Library cardholders can check on the Kanopy website to see if their branch offers the service.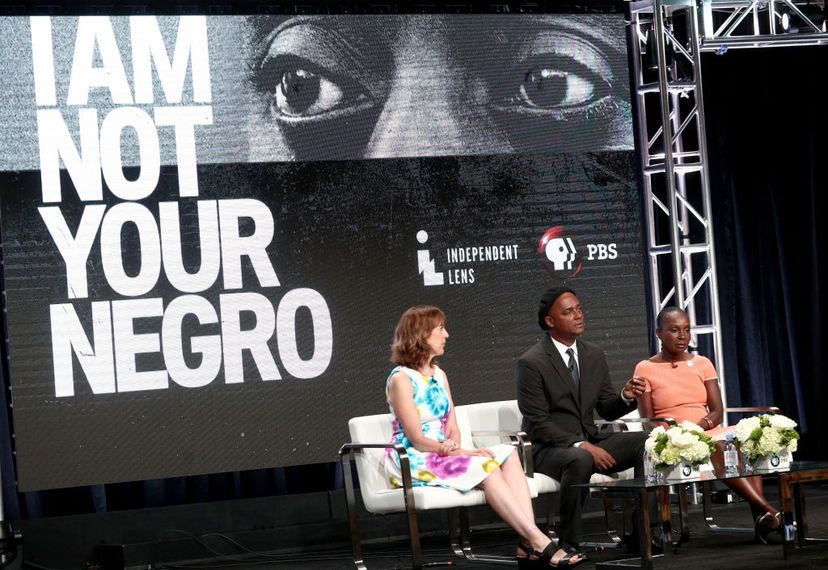 Executive producer Lois Vossen, producer Hebert Peck and author Aisha Karefa-Smart speak about their movie "I Am Not Your Negro" during a press tour. The 2016 film is one of the contemporary offerings available via Kanopy.
Frederick M. Brown/Getty Images
User data from University of Texas Libraries offers some insight into how streamers are using the service in the Lone Star State. UT users streamed nearly 26,000 videos last year, 90 percent of which they watched on a computer. And almost four times as many streams came via smartphones or tablets (7.5 percent) than on televisions (2 percent).
The trio of top-watched titles at UT span nearly seven decades and various genres. "Bad Hair" (2013) is an indie drama about a Venezuelan boy whose unending quest to straighten his 'do provides an interesting glimpse into culture norms and homophobia. "Bicycle Thieves" (1948) is a black-and-white classic about a father, a son, a bike and poverty in Italy after World War II. "Triangle Fire" (2011) is a PBS documentary about a tragic blaze at a New York City factory that changed the labor movement.
The Digital Library
Kanopy's rise comes as libraries are looking to bolster their digital content, making electronic versions of books available to check out. Hoopla Digital, an audio, video and ebook service, recently made some 15,000 HarperCollins books available at partner libraries around the world. HarperCollins is the first of the big five publishing houses to scrap restrictive "one-copy, one user" licensing arrangements that make sharing digital content through libraries impossible.
Humphrey says Kanopy is looking to take advantage of the digital shift by moving into areas of Europe where English isn't the official language. But that doesn't mean she expects to try to replace some of the big streaming services already well known in many households.
"Most of our films are not on Netflix," she says. "We like to think our audience comes to Kanopy for a thoughtful experience."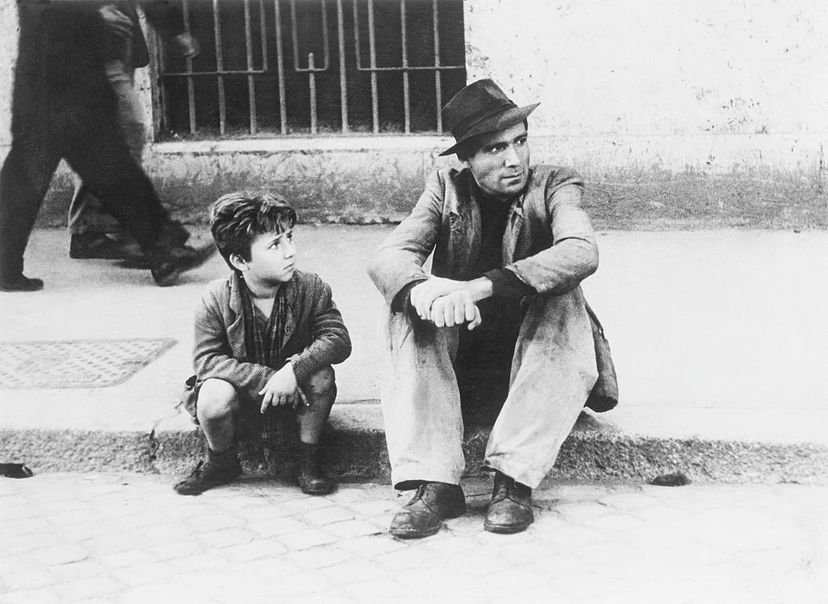 The 1948 Vittorio De Sica film "Bicycle Thieves" ("Ladri di Bicyclette"), sometimes known in the United States as "The Bicycle Thief," is one of the iconic films in Kanopy's library.
Ullstein Bild/Getty Images