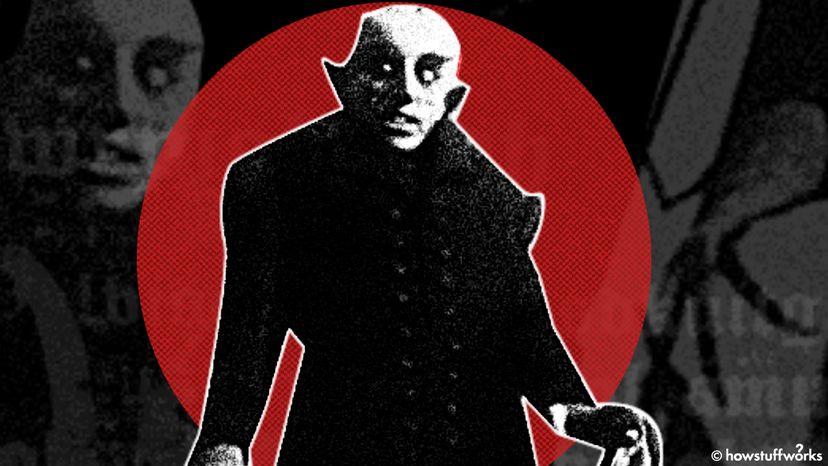 Death wasn't the end for poor Lucy Westenra. A character in Bram Stoker's 1897 novel, "Dracula," she fell victim to the book's aristocratic villain. While stealing her blood night after night, Count Dracula of Transylvania slowly drained the life out of Lucy.
But that was only the beginning. For the young woman's killer also transformed her into an undead vampire like himself.
A brief reign of terror ensued at the graveyard. Then Lucy's living fiancée, Arthur, and his companions — including the vampire-savvy Dr. Abraham Van Helsing — found her awake near her tomb. She was finally destroyed for good after trying to lull Arthur into a lover's embrace.
Had Arthur accepted her "kiss," Dr. Van Helsing explained, the mourning suitor would have "become nosferatu, as they call it in Eastern Europe."
"The nosferatu do not die like the bee when he sting once," Van Helsing later said (in the good doctor's broken English). "He is only stronger; and being stronger, have yet more power to work evil."
In "Dracula," Stoker treats "nosferatu" as a synonym for "vampire." Countless horror writers took his lead over the next 123 years; even "Treehouse of Terror IV," a 1993 episode of "The Simpsons," used the two terms interchangeably.
Like Van Helsing, Stoker believed "nosferatu" was an authentic word of Eastern European origin. But the evidence tells another story. "Nosferatu" is probably a mistranslation of some Romanian or Greek term scholars have yet to pin down.
Whatever its origins were, horror media gave "nosferatu" a new meaning. And it became ready-made title fodder for some of the scariest vampire stories ever to rise from the shadows.