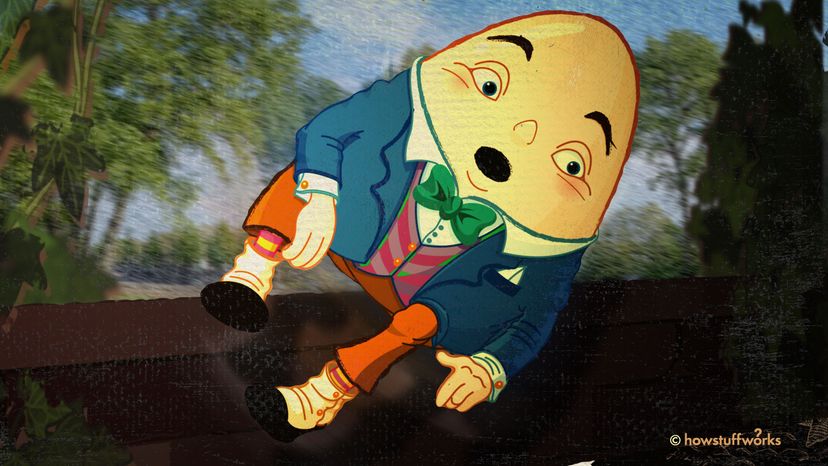 The nursery rhyme "Humpty Dumpty" is one of the most well-known verses for English-speaking kids, telling the story of a character who fell off of a wall and no matter how anyone tried, couldn't be put back together.
Humpty-Dumpty sat on a wall
Humpty-Dumpty had a great fall
All the king's horses and all the king's men
Couldn't put Humpty together again
So, what's the story behind this? And why couldn't poor Humpty be put back together?
In popular culture, Humpty Dumpty is portrayed as an egg with human-like qualities like legs, arms, a face and clothing. But if you read the lines of the poem, it doesn't say that Humpty is an egg anywhere. The key to understanding this poem is to realize it is actually a riddle.
"In Iona and Peter Opie's 'The Oxford Dictionary of Nursery Rhymes,' they talk about the origins of the riddle and its recurrence in different European cultures. The earliest traces come from 1848, in a magazine description of girls gathering their skirts together and pretending to be eggs while trying to retain their balance," emails Katherine Magyarody, an independent academic researcher with a Ph.D. in children's literature.