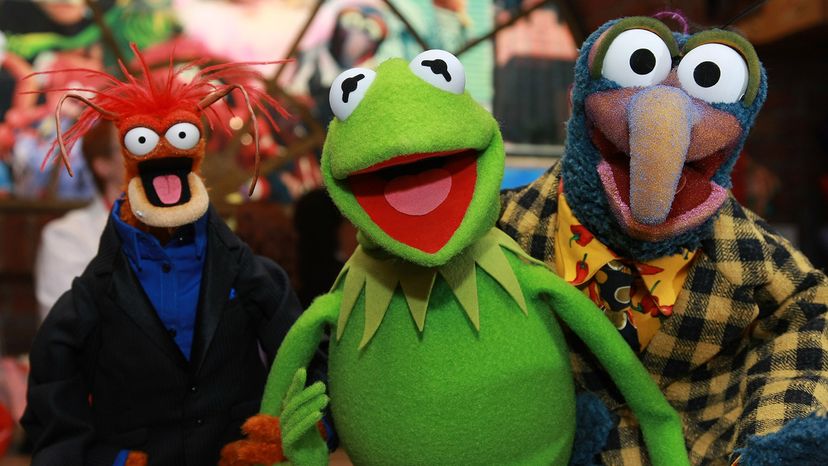 Traveling can be tough on kids and parents, but promising a trip to the toy store at your destination just might be enough to keep a child's behavior in check during your travels. The world's most unbelievable toy stores offer so much more than just shopping. They're an experience in and of themselves, full of wonder, and can make even hardened grownups feel like kids again. From life-sized characters made of building blocks to toy stores equipped with theaters and mini golf courses, these top-ranking toyshops have proven themselves well worth a visit, even if it's just to marvel at their design and whimsy. Who knows? You might even find your new favorite toy, or rediscover an old favorite.
8: Hamleys, London
Hamleys has been in business since 1760, and at its current location on London's Regent Street since 1881. With seven stories to explore, you'll find classic favorites and the latest and greatest in toys and amusement, including friendly workers offering demos and plenty of chances to try things out for yourself. The store features one of the biggest Build-A-Bear workshops on the planet, where kids can choose from an impressive selection of plush friends, clothes and accessories. A large Lego section features a revolving selection of life-size displays, ranging from classic cartoon characters to members of the royal family, all made entirely from building bricks. If you need a break from all the fun, stop off at Scrumpaliscious, a world-class candy shop located on the top floor. Don't forget to check out Hamleys' famous window displays, especially if you visit during the holidays. And despite its long history, the store doesn't show its age thanks to a full refurbishment completed in 2012.
7: Kiddy Land, Tokyo
Like the once ubiquitous Toys R Us stores in the United States, Kiddy Land stores can be found throughout Japan. With so many locations, Kiddy Land's flagship store in Harajuku, Tokyo is something special. It started as a simple bookshop in the 1950s and eventually expanded to fill five stories with virtually every type of toy imaginable. Visitors will find Star Wars and Peanuts-branded merchandise alongside traditional Japanese favorites like Hello Kitty and Rilakkuma. The store is known for its specialty shops and boutiques dedicated to specific characters and brands, which include many special release items that can't be found anywhere else. Like the rest of the surrounding Harajuku shopping district, and like all great toy stores, Kiddy Land is jam-packed with an overwhelming array of merchandise, shoppers and visitors. The store also houses plenty of gashaspon machines, which spit out small toys encased in capsules or eggs, for a small fee of course.
6: Lego Imagination Center, Orlando, Florida
The Lego Imagination Center at Orlando's Downtown Disney complex is half-store, half-playground. It's the largest Lego store in the U.S., and shoppers looking for specific sets are likely to find what they're looking for, including both standard and Disney-themed sets -- Cinderella's Castle anyone [source: Disney]? Those seeking individual pieces should seek out the entire wall of the store dedicated to single components, all neatly arranged in compartments for easy shopping. Beyond the blocks, visitors can purchase souvenirs and Lego-themed apparel, like T-shirts and pajamas. If you're more interested in browsing, the inside of the store offers several tables equipped with blocks for free play. Outside beneath an awning, Lego lovers can play in the 3,000-square-foot play area, or build and race a custom Lego racecar. If it's inspiration you seek, check out the ever-changing displays of life-sized figures, including an impressive sea serpent made entirely of bricks who guards the nearby lagoon.
5: Lark Toys, Kellogg, Minnesota
The town of Kellogg, Minnesota, is home to one of the largest family-owned toy stores in the United States. Part retail store and part amusement park, Lark Toys offers 20,000 square feet of fun [source: Hansen]. The store opened in 1983, primarily to sell a line of handcrafted wooden toys. Over the years, the toy selection expanded, though you can still purchase a variety of wooden toys made by hand on site. When you're finished shopping, head to the food court for a meal, or get your sugar on with some local fudge or candy. Lark also houses an 18-hole mini-golf course, an antiques toy museum, and, oddly enough, a trio of llamas. The piece-de-resistance at Lark is the wooden carousel, which founder Donn Kreofsky spent nine years carving and painting by hand. For a small fee, kids or adults can take a spin on a piece of Minnesota history.
4: Barbie Store, Buenos Aires
For fans of all-things Barbie, or those who simply like to embrace all things pink and girly, Buenos Aires offers the world's first standalone Barbie store. Stretching more than 7,000 square feet, the store sells a variety of Barbie dolls and accessories, but is more about bringing the Barbie experience to visitors than simply selling toys. Visitors can relax and enjoy a meal in the tearoom, or take in a treatment at the store's beauty salon and spa. Kids can explore the pay-by-the-hour playroom, which is chock full of Barbie dolls, clothes and play sets, or simply shop for the latest Barbie-inspired fashions in the boutique area. A private party room offers the perfect spot for a child's birthday party or a girlfriend get-together.
3: Hakuhinkan Toy Park, Tokyo
The four-story Hakuhinkan Toy Park in Tokyo's Ginza district opened in 1982, and now includes four floors of toys and fun. You'll find the latest western toys like Lego and Barbie alongside the hottest video games and electronics. There's also plenty of local Japanese flavor, including quirky snacks and crazy gadgets you won't find anywhere else. On the fourth floor, there's a model racetrack where visitors can pay by the hour to race. In the basement, you'll find the headquarters of Japan's Licca-Chan fan club – think Barbie, Japanese style [source: Time Out Tokyo]. An onsite restaurant and theater means you can make a full day of your visit. Arrive after closing? Don't worry -- a series of vending machines outside the store allow you to purchase popular toys around the clock [source: Lonely Planet].
2: Once Upon a Toy, Orlando, Florida
The Once Upon a Toy shop at Orlando's Downtown Disney complex is truly a treat for the eyes; in fact, the decor is so impressive that you may find yourself forgetting all about the merchandise. The visual feast begins before you enter the store, which is constructed from oversized Lincoln Logs and Tinker Toys; a child-sized Mr. Potato Head and Buzz Lightyear at the entrance provide the perfect photo opportunity for toy fans. Once you step through the doors, you'll notice that the store is packed floor-to-ceiling with toys and displays, including both Disney and non-Disney amusements. Visit the make-your-own-potato station to craft a custom Mr. Potato Head, or put together the perfect set of Lincoln Logs at the DIY Lincoln Log center. Play princess in the sparkly castle room, and wonder at the variety of board games, stuffed animals and countless other toys throughout the store. When you visit, don't forget to look up; in every room, you'll find truly amazing ceiling displays, from Peter Pan and Wendy soaring overhead, to giant game pieces, to model trains that travel through the rafters.
1: American Girl Place, Chicago
The American Girl franchise started as a simple mail-order catalog in the '80s, and has grown to become one of the best-loved doll brands for girls. In 1998, the company launched its first retail store, a 52,000 square foot space in Chicago. Girls who love the brand can shop for the latest in dolls, clothes and furniture, or design matching T-shirts for themselves and their favorite American Girl doll at the store's Tee-shirt bar. An onsite hair salon allows you to spoil your doll with a new 'do before you head to the store's portrait studio and get pictures taken of you and your best friend. Visit the onsite café for a quick pick-me-up, or take your doll with you for a fancy tea service. The American Girl doll hospital can repair broken limbs and other dolly ailments, while special events ensure there's always something new to do with each visit. If all those toys and attractions aren't enough, consider this: in 2014, the bathrooms at Chicago's American Girl Place were named among the 10 best restrooms in the country thanks to kid-friendly fixtures and custom doll holders in every stall [source: Black].