1
The S.S. Minnow Was a Drug Vessel
At least this theory seems plausible: Mr. Howell paid Gilligan and the Skipper to do a drug deal at sea. The Professor is a former jailbird and Ginger has a drug habit she picked up in Hollywood; Mary Ann is really a federal agent spying on them. That's why everyone packed so many supplies for a three-hour tour.
Hulton Archive/Getty Images
"Gilligan's Island" was the epitome of wholesome family fare during its 1964-1967 run. This band of randoms managed to (mostly) keep their cool while being stuck on a desert island with nothing to eat but coconut cream pies and zilch to do but try to fix that darn boat. At least ... that's what the creators would have you believe!
Fan theories about this classic show have abounded since far before the "Interweb" was available to spread them. Why would a wealthy man carrying a ton of cash bother taking a "three-hour tour" on a small boat manned by a skipper with a bumbling sidekick? What was a movie star doing there, with all her feather boas and evening gowns packed for such a short trip? For that matter, why did everyone seem to have so many extraneous clothes and supplies for an excursion that should have had them home by lunchtime?
Either we're being too nitpicky, or the obvious explanation is that millionaire Mr. Howell was on a waterway drug deal, and had the good sense to load up enough cargo just in case an aqua-bust occurred and a getaway boat chase became necessary. He paid off Gilligan to ferry him. The Skipper, too. You can't help but feel bad for Mary Ann in this situation, since theorists peg her as an undercover federal agent aboard to witness/manage the criminals [source: Bailey].
Author's Note: 10 Creepy TV Show Fan Theories
I'm all about reading between the lines, coming up with hypothetical situations and otherwise trying to figure stuff out ... but please, please, please fan theorists – stop killing people off. It's just so depressing to think that "The Carlton" might not have ever truly happened!
Related Articles
Sources
Bailey, Jason. "10 Bizarre Television Conspiracy Theories." Flavorwire. Oct. 21, 2013 (Jan. 20, 2015) http://flavorwire.com/421303/10-bizarre-television-conspiracy-theories

Cintron, Christian. "TV Conspiracy Theory: Was Angela Lansbury Actually a Serial Killer On 'Murder She Wrote'?" The Blot. April 11, 2014 (Jan. 20, 2015) http://theblot.com/tv-conspiracy-theory-angela-lansbury-actually-serial-killer-murder-wrote-7717915

Cracked Readers. "25 Mind-Blowing Fan Theories About Movies and TV Shows." Cracked. May 28, 2013 (Jan. 20, 2015) http://www.cracked.com/photoplasty_592_25-mind-blowing-fan-theories-about-movies-tv-shows/

Farrier, John. "8 Crazy Fan Theories About Children's Television Shows." Neatorama. April 30, 2013 (Jan. 21, 2015) http://www.neatorama.com/2013/04/30/Crazy-Fan-Theories-about-Childrens-Television-Shows/

Gregorian, Dareh. "Sex suits against former 'Elmo' voice actor Kevin Clash thrown out over missed filing deadlines." New York Daily News. July 1, 2013 (Jan. 20, 2015) http://www.nydailynews.com/news/national/sex-suits-voice-elmo-kevin-clash-thrown-missed-filing-deadlines-article-1.1387031

Harnick, Chris. "Veronica Mars, 10 Years Later." E! Online. Sept. 22, 2014 (Jan. 19, 2015) http://www.eonline.com/news/579283/veronica-mars-10-years-later-rob-thomas-on-the-tv-show-s-heartbreaking-path-and-the-two-big-decisions-that-changed-everything

IMDB. "Firefly." 2015 (Jan. 21, 2015) http://www.imdb.com/title/tt0303461/?ref_=nv_sr_1

IMDB. "Good Morning, Miss Bliss." 2015 (Jan. 21, 2015) http://www.imdb.com/title/tt0092363/?ref_=nv_sr_2

IMDB. "Jericho." 2015 (Jan. 21, 2015) http://www.imdb.com/title/tt0805663/

Know Your Meme. "Tommy Westphall's Universe." 2011 (Jan. 22, 2015) http://knowyourmeme.com/memes/tommy-westphalls-universe

McDuffie, Dwayne. "Six Degrees of St. Elswhere." Slush Factory. Jan. 29, 2002 (Jan. 22, 2015) http://www.slushfactory.com/content/EpupypyZAZTDOLwdfz.php

Peanuts. "Charlie Brown." 2015 (Jan. 19, 2015) http://www.peanuts.com/characters/charlie-brown/#.VL56npU5B2s

Platinum All Time Favorites. "Sesame Street Theme Lyrics." Metro Lyrics. 2015 (Jan. 19, 2015) http://www.metrolyrics.com/sesame-street-theme-lyrics-sesame-street.html

Stopera, Dave. "15 Insane Theories About Movies and Television That Will Blow Your Mind." Buzzfeed. May 30, 2012 (Jan. 20, 2015) http://www.buzzfeed.com/daves4/15-fan-theories-that-will-forever-change-the-way-y#.ntAvm5kRv

Temple, Emily. "15 More Bizarre Kiddie Cartoon Conspiracy Theories." Flavorwire. Aug. 26, 2013 (Jan. 20, 2015) http://flavorwire.com/411106/15-more-bizarre-kiddie-cartoon-conspiracy-theories/view-all

The Tommy Westphall Universe. "The Master List." 2015 (Jan. 22, 2015) https://thetommywestphall.wordpress.com/the-master-list/

Vitto, Laura. "5 Absurd Fan Theories About 'The Simpsons.'" Mashable. Aug. 24, 2014 (Jan. 20, 2015) http://mashable.com/2014/08/24/simpsons-fan-theories/

Zemler, Emily. "The Lost Creators Come Clean." Esquire. May 7, 2014 (Jan. 19, 2015) http://www.esquire.com/blogs/culture/lost-creators-interview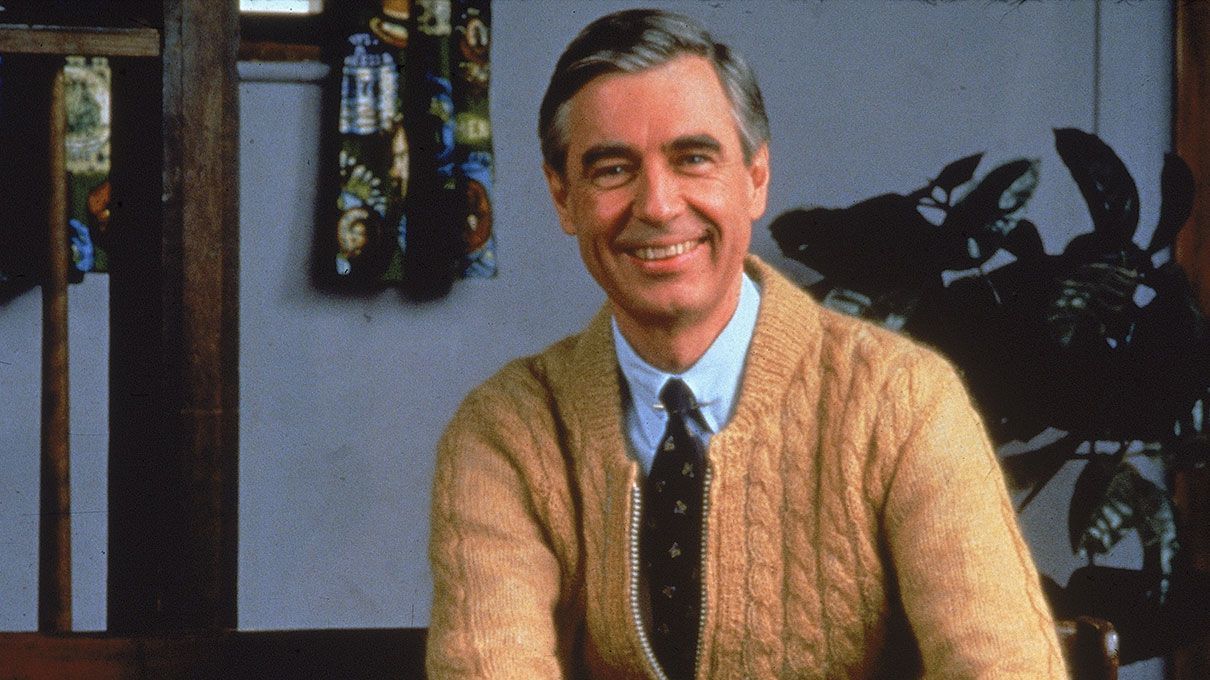 Up Next
It's a beautiful day in the neighborhood, as HowStuffWorks finds out more about Fred Rogers.
---