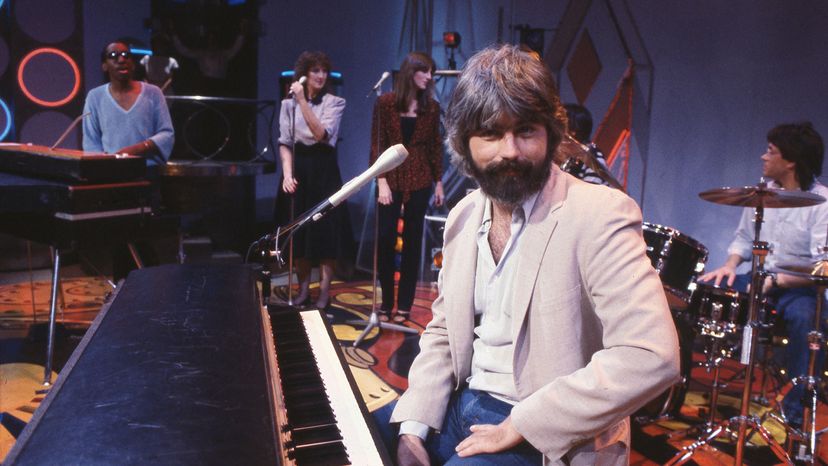 Image: Michael McDonald (Soul Train via Getty Images)
About This Quiz
With an emphasis on topics like love, boating and fruity cocktails, this smooth music style of the late 1970s and early 1980s features a SoCal vibe and lots of collaboration among its practitioners (Toto, Michael McDonald, Christopher Cross, Kenny Loggins, etc.) Don your captain's hat, grab a pina colada and find out how well you know yacht rock!
Which seminal yacht rock album took two years to record and was the most expensive record ever made at the time that it was released in 1980?
The Doobie Brothers' "The Captain and Me"
"Gaucho" was the band's seventh album and includes "Hey Nineteen" and "Babylon Sisters."
Which of the following artists is NOT considered a yacht rocker?
According to "Yacht Or Nyacht?" – a site that rates songs on yachtski scale – Browne's "Somebody's Baby" scores 49.75 and "Running On Empty" just 26.50. A minimum score of 50 is needed to qualify as yacht. Both had a bit too much rock guitar.
Where did the whole idea of yacht rock come from?
Michael McDonald's popular podcast
You can thank the internet for this trend. In 2005, writer, director, and producer J.D. Ryznar and producers David B. Lyons and Hunter D. Stair launched a widely popular web series called "Yacht Rock."
a show on a New York radio station
Who was the inspiration for Toto's song "Rosanna"?
According to Toto's David Paich, who wrote the song, "Rosanna" is either about his high school girlfriend or a compilation of multiple women he knew, and the name simply fit the song. However, Arquette had been dating bandmate Steve Porcaro at the time the song was written and has laid claim to inspiring it.
In which recognized YR classic from 1980 does the singer long to "make it to the border of Mexico"?
"Ride Like the Wind" by Christopher Cross
Released on Cross' eponymous debut album, "Ride Like the Wind" features background vocals from Michael McDonald.
"Keep on Running" by Byrne & Barnes
"Alibis" by Sérgio Mendes
Who co-wrote "What a Fool Believes," the only song to earn a perfect 100 on the Yacht or Nyacht? scale, with Michael McDonald?
A jazzy, upbeat tempo, high production values, lyrics involving the word "fool" and of course, vocals from McDonald, helped it gain its 100 percent rating. The single was a No. 1 hit and won a Grammy for Record of the Year in 1980.
On the "Beyond Yacht Rock" podcast episode titled "Women of Yacht," who takes the No. 1 position in the countdown?
Wood is best known for her single "Fallen," (produced by Ted Templeman, yacht rock producer god) which was featured in the movie "Pretty Woman." She also cut the song "Please Don't Leave," which includes background vocals from — who else? — Michael McDonald.
In addition to cutting more than one single with Michael McDonald, James Ingram topped the yacht rock charts with a duet with which female singer?
Produced by Quincy Jones, "Baby Come to Me" came out in 1981 and had a second wave of popularity two years later thanks to the show "General Hospital."
Which of these Lionel Richie songs earned the highest score on the Yacht or Nyacht? scale?
"Running with the Night" (1983) came in at 80.75 points, making it a definite yacht rock song but not yachty enough to be considered among the "essentials."
"All Night Long (All Night)"
The Doobie Brothers were among the Rock & Roll Hall of Fame 2020 Inductees. Which of the following acts concurrently joined the Doobies in this honor?
In addition to the Doobies and the Notorious B.I.G., 2020 inductees included Depeche Mode, Whitney Houston, Nine Inch Nails and T. Rex.
Michael McDonald (Soul Train via Getty Images)