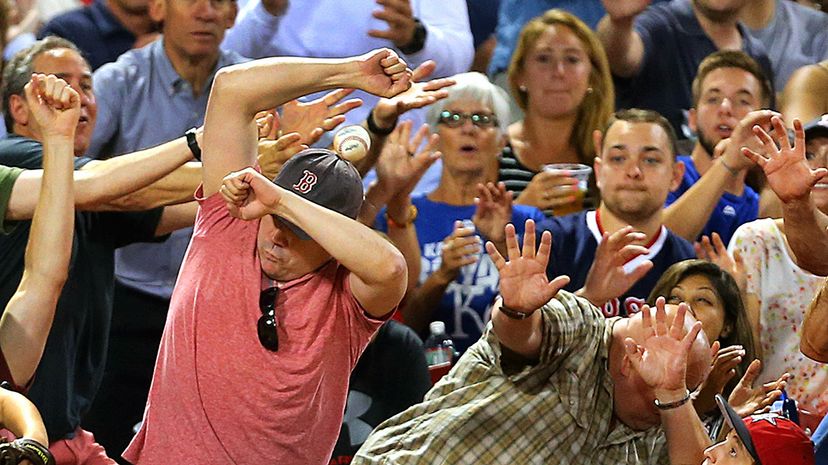 The foul ball is an American sports icon. It's as American as Babe Ruth or rock 'n' roll or the game of baseball itself. Little kids dream of catching one. Fans use them as a canvas for their heroes' autographs. Family rooms across the nation display them as trophies.
The foul ball is also, as anyone who's ever been in a big-league baseball stadium knows, a rock-hard, 5-ounce (141-gram) mindless missile of leather and yarn that can maim and potentially kill.
Luckily, after a surge of highly publicized and serious injuries to fans hit by these screaming fouls, things are changing for the safer in the grand old American pastime. As a new season begins, all 30 Major League Baseball teams have extended the protective netting that keeps the most dangerous of foul balls from zipping into the stands, stretching the nets from behind home plate all the way around to the far side of the dugout along both foul lines. (The nets in most stadiums used to stop before the near side of the dugout, closest to home plate.) Some teams have taken safety measures even further, stringing extra netting in front of the first row of seats down the lines to the foul poles in each corner of the field.
That's a big step for MLB, especially considering that the industry, legally speaking, probably doesn't have to do it. Historically, if you're nailed by one of these line drives, it's been harder to successfully sue the team for an injury than it is to snare one of the little buggers from the front row. With no netting in the way. Blindfolded. Without your trusty glove.