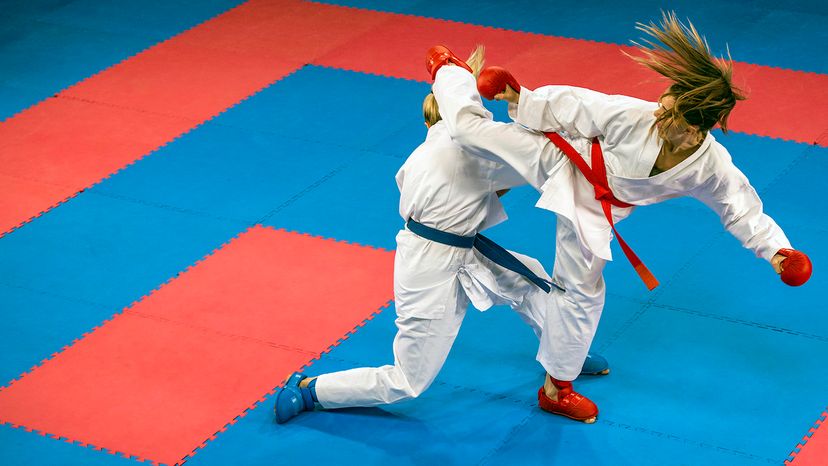 The first bit of wisdom to pass along about the fascinating and almost absurdly intricate Korean martial art of taekwondo is this: It's pronounced TAY-kwon-dough. Not TIE-kwon-dough. TAY.
That might be the easiest lesson ever about taekwondo, which has been part of the Olympics since 2000 even as traditionalists fiercely insist it's something much more than mere sport. To the traditional, committed practitioner of taekwondo — to a taekowndoist — it is nothing less than a way of life.
"It's a skill ... it's an education. It's not just simply entertainment," Grandmaster Doug Cook, the president and CEO of the United States Taekwondo Association, says. He owns and operates a dojang in Warwick, New York, where he teaches traditional taekwondo and the development of a personal ki, or internal energy. "When people begin, they think they're just going to come in and do a few kicks and punches. Like kickboxing. Just kind of lose some weight. But they realize pretty quickly that the techniques require a lot of effort and a lot of practice, and they need to come consistently.
"You have to start from zero and learn the dynamics, the physics of the martial arts, the mindset, the metaphysics of the martial arts. It's far, far deeper than most people think."