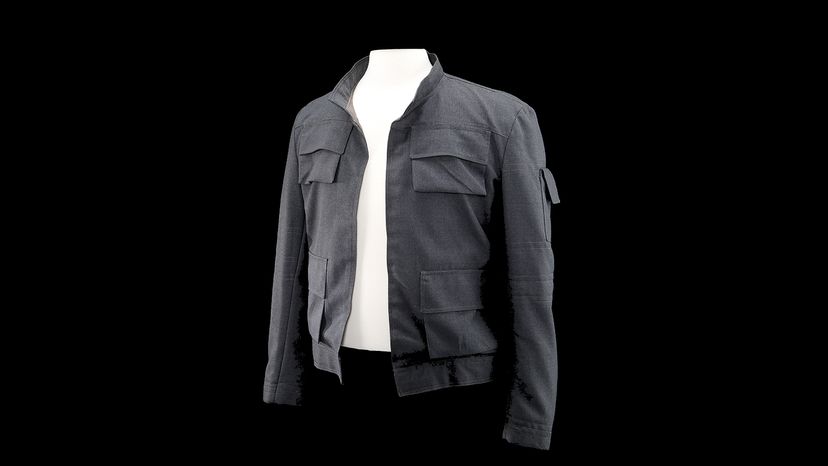 How much cash would you dish out to be the owner of Han Solo's jacket — the same gray jacket Harrison Ford wore in the 1980 classic "Star Wars: The Empire Strikes Back"? What about that signature fedora Harrison Ford wore in "Indiana Jones and the Raiders of the Lost Ark"?
Both iconic pieces will be on sale as part of Prop Store's Entertainment Memorabilia Live Auction of rare film and TV memorabilia on Sept. 20, 2018 in London. Along with those legendary Harrison Ford pieces will also be Tyler Durden's (played by Brad Pitt) robe from "Fight Club" and the farewell letter Rose (Kate Winslet) wrote Cal (Billy Zane) in "Titanic," plus Forrest Gump's (Tom Hanks') weathered Bubba Gump Shrimp Hat and Legolas' (Orlando Bloom's) Lothlorien arrow from "The Lord of the Rings."
The auction is the U.K.'s largest of film and TV memorabilia, and this year marks its fifth-annual return. Han Solo's jacket, which is for sale for the first time ever, could fetch as much as $1.3 million.
The auction will be live-streamed, and a free preview exhibition will be open to the public Sept. 6 through Sept. 20, 2018 at the BFI IMAX where the live auction will be held. You can register online and proxy bids can be submitted until Friday, Aug. 31, 2018.
Here's a preview of some of the best items for sale and how much they are expected to bring in.