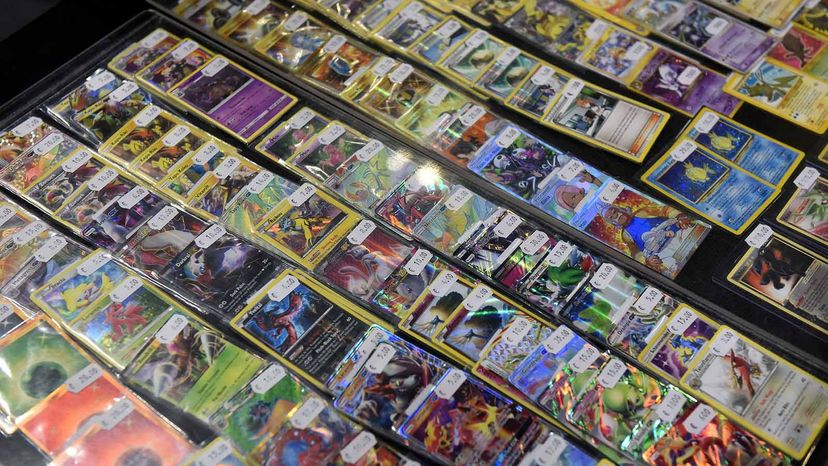 Even if you were never part of the Pokémon frenzy, chances are you recognize the name. Pokémon, short for "pocket monsters," first hit the Japanese market as an electronic game series, "Pokémon Red" and "Pokémon Green" in February 1996. Two years later, the U.S. version, known as Pokémon Red and Blue, debuted.
The video games were soon joined by a show, a trading card game (aka, TCG) and toys. In other words, the franchise was officially a marketing department's dream. Collecting cards was an instant craze, thanks to devoted Pokémon fans.
Then, just like with every craze ever, people began to lose interest. But those who held on to their cards were glad they did because interest exploded again between 2019 and 2020. Enthusiastic YouTube influencers are credited with the comeback.
There is a lot to know about Pokémon cards; here's a quick shallow "dip of a toe" in the ocean of Pokémon.
There are three different types of cards: character cards, energy cards and trainer cards. The Pokémon are creatures that live in the wild or with their owner (like you or your child), who's referred to as their "trainer." The trainer's goal is to "catch them all," meaning all 800-plus of them. The more cards a player has, the stronger their deck, and the better chances of beating other trainers. Of course, there is much, much more to TCG.
The rarity of a card is indicated with one of three symbols on the bottom-right corner:
Black circle = common card

Black diamond = uncommon card

Black star = rare card
As with all collectibles, a card must be in pristine condition and rare — preferably a first edition, a limited edition or special in some way, to bring the highest price at auction. In general, cards with mistakes or mistake corrections, are big moneymakers, as are first editions of cards that were only available at specific events, like tournaments. But don't start scavenging yet, the majority of cards out there are worth less than a buck.
Serious collectors often have their best cards graded ($15-$30 per card) by Professional Sports Authenticator (PSA), the largest and most reputable grader of collector cards. A good rating will significantly increase a card's value. Cards are graded on condition, which includes original gloss and sharpness of borders, corners, etc., The better the condition, the higher the grade, which is a score between 1 and 10. It gets more complicated, but that's a different story.
The market is constantly changing, but here are some of the highest single-card sales of Pokémon cards to date. As you can see, this is no longer just a little kid card swap.