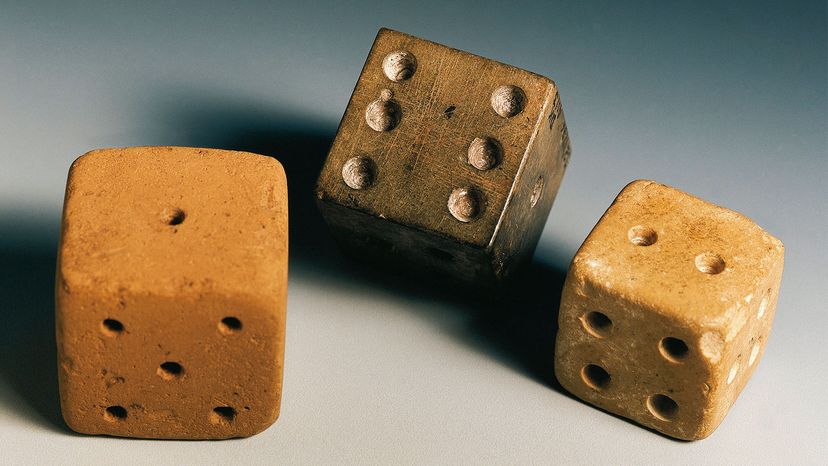 Dice have been around for most of recorded history. Used in everything from board games to divination to gambling, they've been tossed by civilizations across the globe.
Dice probably arose independently in several regions, and so their exact origins are shrouded in mystery. But dice seem to be a staple of human ingenuity. "The idea to attribute values to the different sides of one object was, of course, a revolutionary idea," says archaeologist Ulrich Schaedler, director of the Swiss Museum of Games.
Let's take a closer look at that revolutionary idea with a brief history of dice.