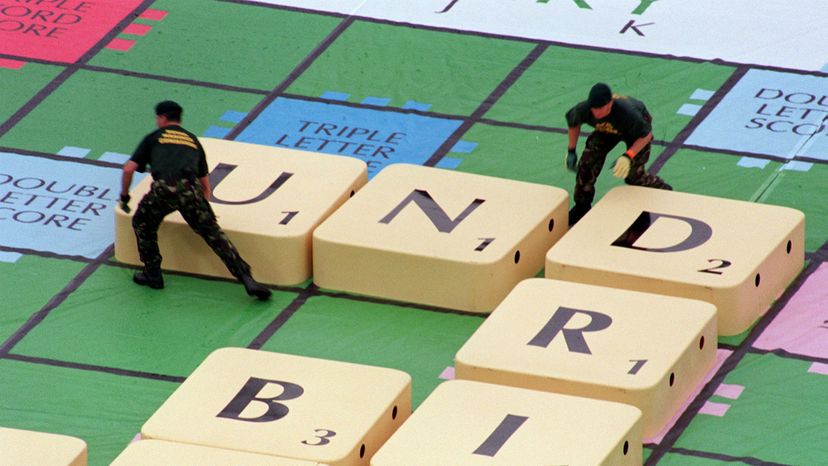 Image: Matthew Fearn/PA Images via Getty Images
About This Quiz
Before Wordle and Words With Friends there was Scrabble. And if you've ever played Scrabble, you know the way to win is play words no one uses in everyday speech. How much do you know about these serious Scrabble words?
Which two letter Scrabble word refers to a type of basaltic lava?
Pronounced, "ah-ah," this word is Hawaiian in origin.
Which type of non-steroidal, anti-inflammatory drug name could land you a whopping 1,778 points if played exactly right?
Believed to be the highest score potential of all time, it's nonetheless unlikely to happen. Eight other tiles would have to be in particular positions, plus you'd need to have the right letters.
Which "Q" word means, "the energy of life flowing through the body?"
The "Q" tile with no accompanying "U" doesn't have to ruin your game. Offload that 10-pointer with just an "I" tacked on. Incidentally, "qi" is the most played word in Scrabble tournaments.
Which word scored the all-time highest number of points for an opening word in a tournament?
"Muzjiks" is an alternative spelling of the word for Russian peasants, "muzhiks." This maneuver earned a player in the 2008 National Scrabble Championship 126 points.
"Za" is a popular word in Scrabble, but what does it mean?
It's another word for "czar."
Along with "qi," "za" is the highest base potential two-letter word in Scrabble, at 11 points.
It's a term of excitement used in comic books.
Which of these is the highest-potential three-letter word (if you don't include bonuses or blanks)?
At a minimum, "zax" will net you 19 points, since "Z" is worth 10 and "X" is worth 8. ("A" is worth a lowly 1 point.)
"Katzenjammers" is one of the highest-scoring words in Scrabble at 37 base points. What does it mean?
Originally, this plural 13-letter word meant "cats' wails," in German, but it has since taken on the meaning of "hangovers," in English.
Which term for "best friend" is not yet usable in Scrabble?
"Bestie" was only added in 2018 to the acceptable list, so there's hope for bff, yet!
How many other acceptable words can be played using the letters in "retinas"?
There are eight other words (beside "retinas") that can be made with this collection of letters, including "anestri" (a period of sexual dormancy) and "stearin" (a mixture of fatty acids used in candlemaking).
A tray full of vowels can seem like a Scrabble death sentence. Which of the following is a legit word that is full of vowels, but references a "steroid hormone"?
"Ouabain" is a steroid hormone. For the record, "eulogia" means "blessed bread" or a "blessing" and "miaou" is the sound made by a cat. These words are good for Scrabble too.
Matthew Fearn/PA Images via Getty Images