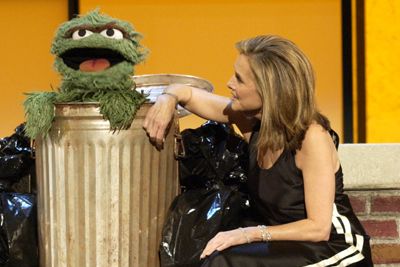 Meredith Vieira hanging out with Oscar the Grouch on Sesame Street. What ticklish Muppet can also be found on Sesame Street?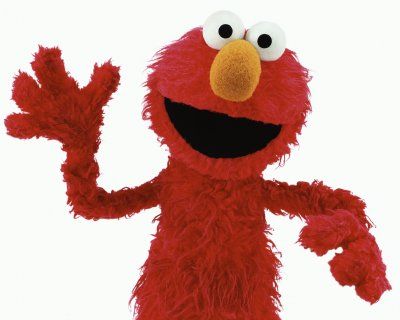 Elmo, the furry red Muppet on 'Sesame Street,' is the most recognized children's character in the United States. On the next page is a little explorer who can speak two languages.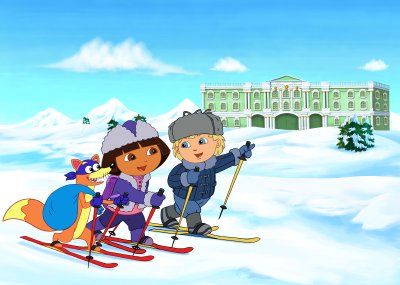 Dora the Explorer is bilingual in both English and Spanish. Preschoolers learn Spanish words from watching her show. The blue tank engine on the next page lives at a big station on the Island of Sodor.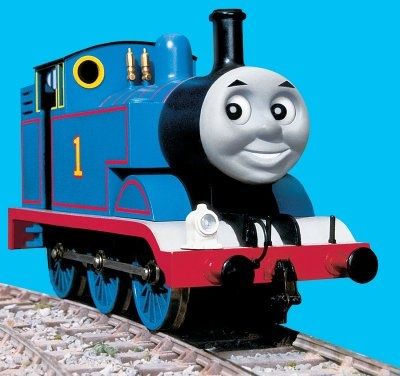 Thomas the Tank Engine is the best-known fictional locomotive in the world. What children's show has a mystery solving crew with a talking dog?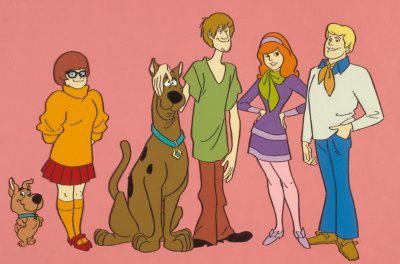 Scooby-Doo has been one of the most popular cartoons of the past four decades -- during which it's undergone many changes but kept its vital spark. What "hunny" loving bear lives in Hundred Acre Woods?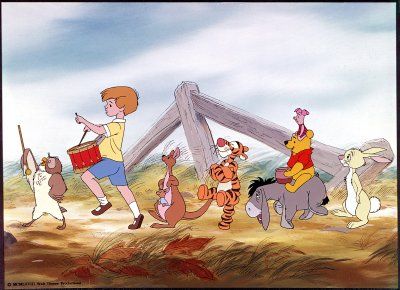 Winnie the Pooh, Piglet, and Tigger are just a few of the loveable characters from the Hundred Acre Wood. The characters of the next children's show have TV screens on their stomachs.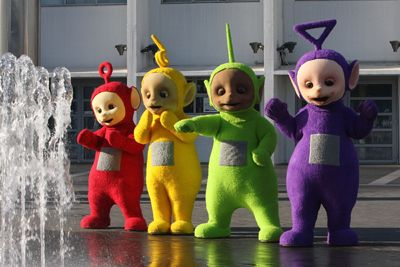 Tinky Winky, Dipsy, Laa-Laa and Po are the teletubbies that live in the Tubbytronic Superdome. What children's show theme song has been used by US interrogators to break the will of their captives?
Barney, the purple dinosaur, teaches preschool children through song and dance. What cartoon rabbit and duck never seem to get along?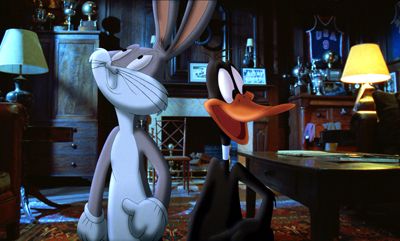 Bugs Bunny and Daffy Duck are two characters from the Looney Tunes animated cartoon series. What children's show started out as a video game from Nintendo?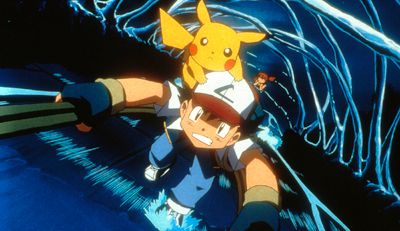 The Pokemon animated TV series is about Ash Ketchum and his quest to become a Pokemon master. The children's musical group on the next page also has their own television show.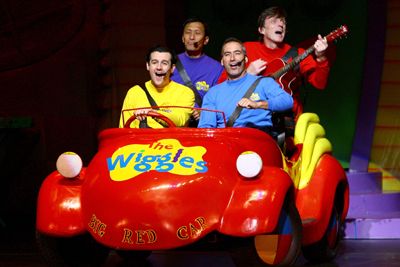 The Wiggles children's entertainers Sam Moran, Jeff Fatt, Anthony Field and Murray Cook performing live in New York City. Preschool children love the little blue dog on the next page.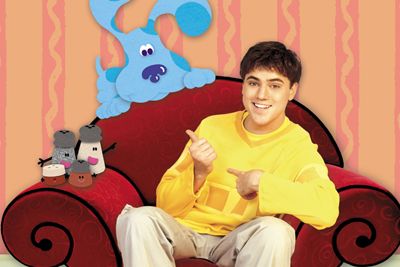 Blue's Clues is one of most successful preschool television series. Who lives in a pineapple under the sea? Find out on the next page.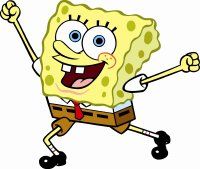 To learn more about SpongeBob Square Pants, read How SpongeBob Square Pants Works.