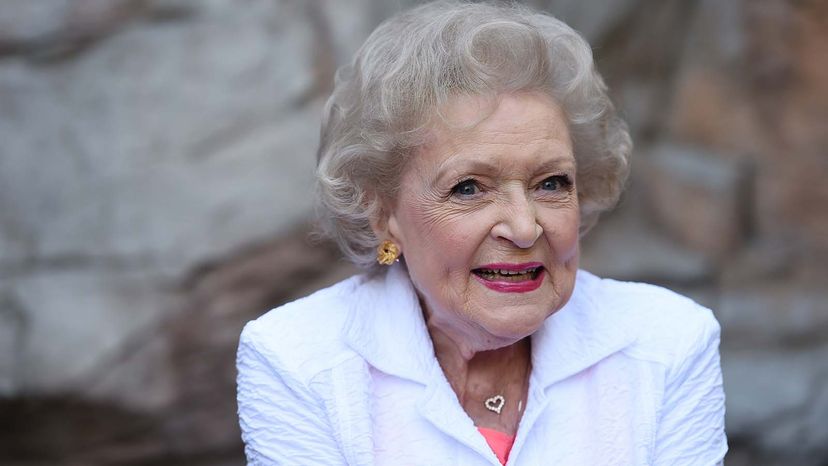 The much-beloved Betty White would have turned 100 on Jan. 17, 2022. Here she is attending The Greater Los Angeles Zoo Association's (GLAZA) 45th Annual Beastly Ball at the Los Angeles Zoo in 2015.
Amanda Edwards/WireImage via Getty Images
Beloved comedian and actor, Betty White died on Dec. 31, 2021, about two weeks before her 100th birthday. The former "Golden Girls" star and — let's be real — national treasure, died peacefully in her sleep, People magazine reported.
White was a pioneer of television, first as an actor in the 1940s and then as one of the first women to successfully produce and write her own television show, "Life with Elizabeth," in the 1950s. Over the course of her decades-long career, White received eight Emmy Awards in various categories, three American Comedy Awards, three Screen Actors Guild awards and a Grammy. But she was also known for her love and well-being of animals. She served first as a trustee and later as a President Emerita for the Morris Animal Foundation, a science-drive organization that funds research to find solutions to health issues affecting all animals.
White was born Jan. 17, 1922, in Oak Park, Illinois. The family moved to California when she was 2 years old. White began working as an assistant for a local television station and got her start in the early 1950s when she launched "Life with Elizabeth," a series she developed with George Tibbles. The show ran from 1953 until 1956 and earned White her first Emmy. Her career was off and running.
White worked regularly in television and her wit and timing made her a frequent guest on Jack Paar's Tonight Show and popular daytime game shows such as "Password," hosted by Allen Ludden. White met Ludden in 1961 and the two married in 1963. Though she'd married twice previously, Ludden was the love of her life. They remained married until Ludden's death in 1981.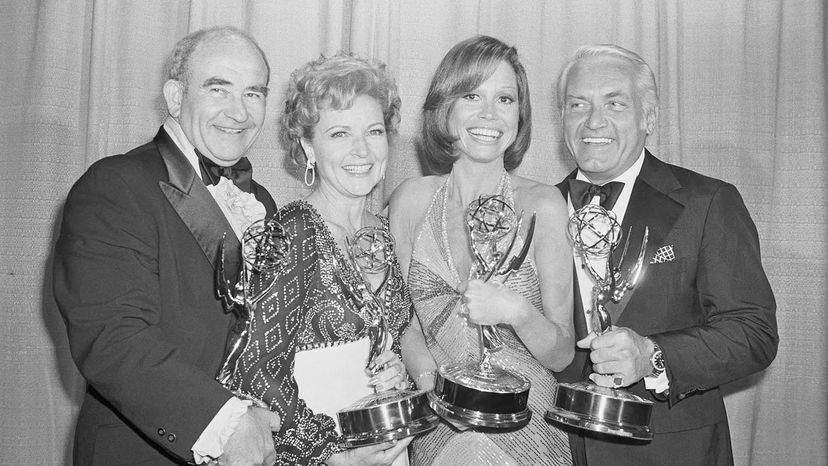 Landing the role of Sue Ann Nivens on "The Mary Tyler Moore Show" rocketed Betty White into stardom. Here she is with co-stars (left to right) Edward Asner, Mary Tyler Moore and Ted Knight.
Bettmann/Bettmann Archive/Getty Images
In 1973, White's career rocketed when she took the role of Sue Ann Nivens on "The Mary Tyler Moore Show." Man-hungry Nivens was the perfect role for White, the perky on-air "happy homemaker" capable of delivering stinging barbs with a smile. What was supposed to be a one-time guest appearance turned into a two-time Emmy Award winning role for White.
She played the exact opposite of Sue Ann Nivens in the 1980s when she teamed up with veteran actors Bea Arthur, Rue McClanahan and Estelle Getty in the long-running sitcom "The Golden Girls." White scooped up two more Emmys playing sweet, befuddled Rose Nylund who didn't often get the joke but whose heart was always in the right place. When the show ended in 1992, White continued to work, first in a short-lived spin-off, "Golden Palace," then making guest appearances, providing voice work and doing recurring roles on television. She had a supporting role in the 2010 film "The Proposal," starring Sandra Bullock and Ryan Reynolds.
On May 8, 2010, after more than half a million fans rallied to a Facebook campaign, White became the oldest person to host SNL. She was 88 at the time. White won her seventh Emmy for her performance. White also returned to television, joining the cast of "Hot in Cleveland," which starred Valerie Bertinelli, Jane Leeves, Wendie Malick and ran for five years.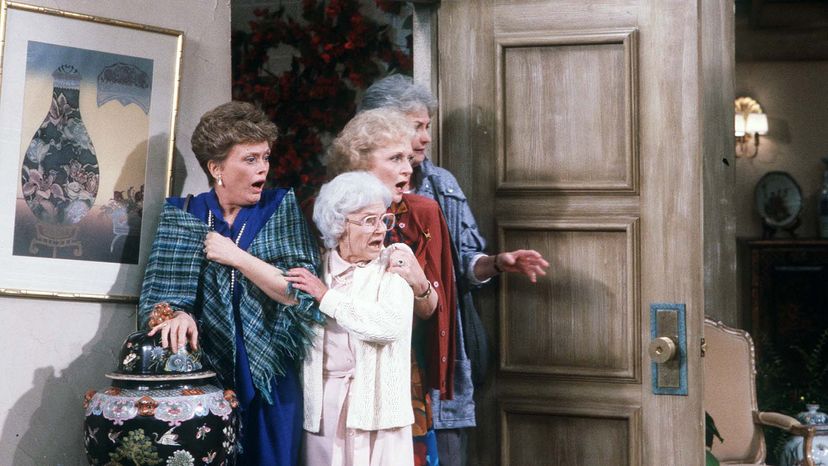 Betty White is seen here with her "Golden Girls" costars (from left) Roe McClanahan, Estelle Getty and Bea Arthur. Her character, Rose Nylund, was an iconic role for White.
Steve Fontanini/Los Angeles Times via Getty Images
White's Love for Animals
While her passion for television work never dimmed, neither did her love for animals, especially dogs. She and her parents owned dogs throughout her life, most often strays that followed them home. Most of the time, they kept just three dogs, though at one time, they had 19! White was considered ahead of her time in encouraging her fans to adopt — rather than buy — mixed breed dogs.
"Some of the most intelligent, most adorable dogs I've ever known have been just plain mutts," White said in a 1958 interview with Radio TV Mirror magazine.
In the 1970s, White hosted her own series, "The Pet Set," in which she visited with celebrities and their pets, as well as wild animals. The show was released digitally and on DVD in February 2021, one month after she turned 99.
White took every opportunity to advocate on behalf of animals and those caring for them. She served as a trustee of the Greater Los Angeles Zoo Association for more than 50 years and wrote the book, "Betty & Friends: My Life at the Zoo." She told AARP in a 2011 interview that she wrote the book to urge people to visit and actively participate in their local zoos.
White had a movie on her life coming out for her expected 100th birthday commemoration. "Betty White: 100 Years Young — A Birthday Celebration" was made and produced by Steve Boettcher and Mike Trinklein and follows White in her daily life. The film shows behind-the-scenes on the sets of some of her most famous shows, including "The Golden Girls," "Hot in Cleveland," and "The Mary Tyler Moore Show, plus her times hosting "Saturday Night Live." (Who can forget her classic appearance on "Delicious Dish"?) It's still expected to be shown (see sidebar for details).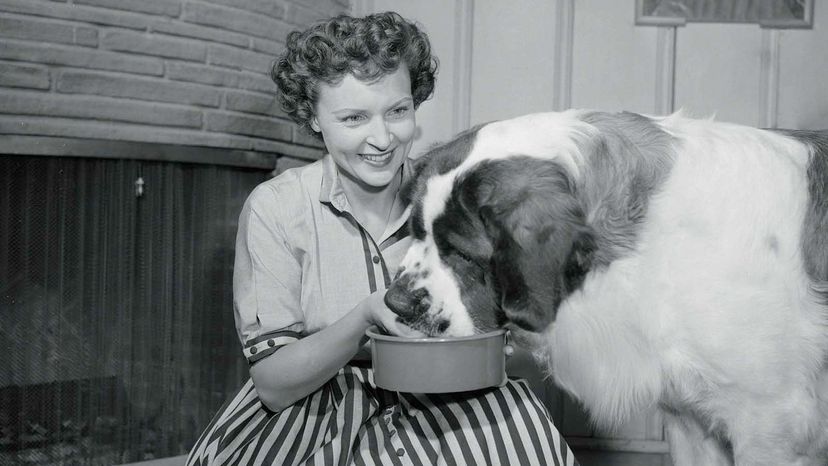 A young Betty White is seen here with her huge St. Bernard, Stormy, before dashing off to the studio to film her show "Life with Elizabeth."
Bettmann/Bettmann Archive/Getty Images
Originally Published: Dec 17, 2021