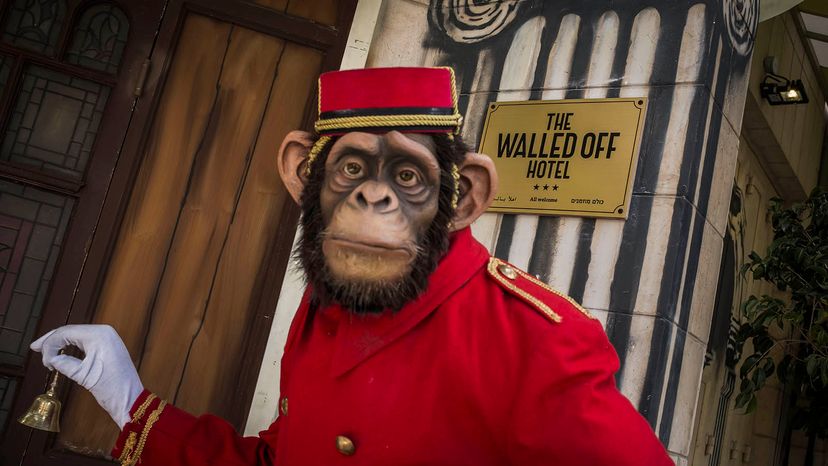 Thanks to internationally renowned street artist Banksy, you can travel to a Bethlehem resort with this slogan: "The worst view of any hotel in the world." In doing so, you'll also venture smack-dab into the long-running Israeli-Palestinian conflict.
It's called the Walled Off Hotel, and it rests immediately adjacent to the Palestine Wall, meant to keep Palestinians from freely traveling into Israel. It really is a fully functioning hotel, albeit one in a contentious area, filled with artwork by Banksy (and other artists) offering commentary on a deadly conflict that seems as if it will never end.
An entire hotel, as art?
Well, Banksy's no stranger to audacious artwork. The hotel is regarded as a follow-up to Dismaland, a temporary installation that sprung up in 2015 near the resort of Weston-super-Mare in Somerset, England. The "bemusement park" was a scathing critique of consumerism in modern life, and it attracted huge crowds but was dismantled at the artist's order after a month.