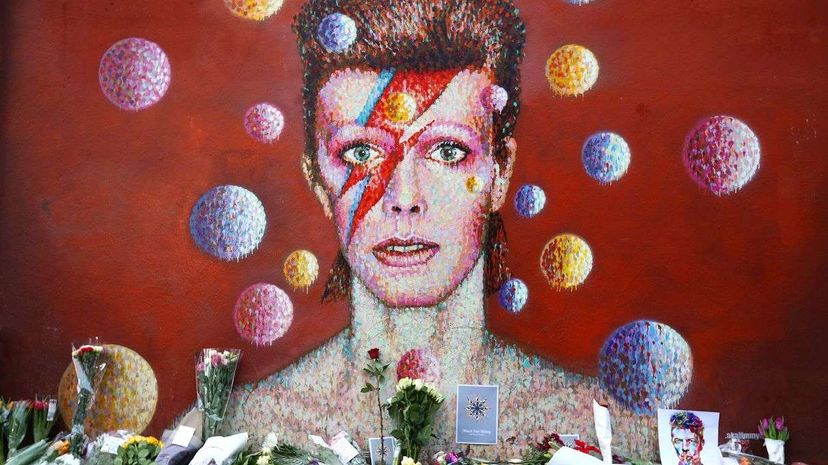 When rock god David Bowie was struck down by cancer at age 69, the world lost more than just another talented musician. A pop culture icon for half a century, Bowie's eclectic and ever-changing approach reflected a wide range of influences and helped shape the music that we listen to today. Whether adopting new personas, bending gender stereotypes or simply sailing off to the moon with Major Tom, Bowie was nothing if not constantly pushing the envelope. So maybe it should come as no surprise that the Thin White Duke found himself in trouble with the thought police every once in a while. Here are a few of the times he ran into the censors:
1. YouTube Ban
Bowie released "The Next Day" more than a year before he was diagnosed, but at least some critics call his 24th studio album the first half of an artistic postscript that concluded with 2015's "Blackstar," released last week. If that's the case, then Bowie began wrapping up his career the way he started it: auspiciously. A short promo for the album was briefly banned from You Tube in 2013 for violating the streaming site's terms of service. The boundary-testing religious-themed video – titled "The Next Day" and featuring a robed Bowie raising a scantily-clad prostitute from the dead – was later cleared for viewing. A YouTube spokesperson told Billboard that the video was blocked by mistake.
2. Dog Days
The 1974 album "Diamond Dogs" marked a bit of a departure for Bowie. It was his first album after he retired the Ziggy Stardust persona that was recorded without backing by the Spiders from Mars. What stayed the same was the frontman's knack for ruffling some straight-laced feathers.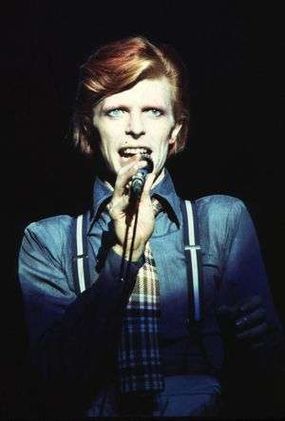 The album's original cover art featured Bowie as a half-man and half-dog. It also displays a hard-to-miss canine penis. That was enough to run afoul of U.S. censors, who required the artwork to be airbrushed over a bit before the album was released stateside; the few surviving original versions have become sought-after collectibles.
3. No Everyday Hero
In 2011, Bowie did a little self-censoring of sorts. Despite claims otherwise, his representatives said they denied a request to use Bowie's catalogue of songs for a British stage performance called "Heroes: The Musical." The show, which was to be based on various characters from Bowie's work, was one of many projects thwarted by Bowie's tight control over the use of his creative output.
4. Saturday Night Comes Alive
"Saturday Night Live" is no slouch when it comes to starting a conversation about taboo subjects. Still, when Ziggy Stardust landed at 30 Rock in 1979, NBC's censors were a little overzealous. They told Bowie that they would mute a line from his performance of "Boys Keep Swinging." The verse in question was classic Bowie line blurring: "When you're a boy, other boys check you out!" The suppression didn't sit well with Bowie. He responded by performing the tune with his head strapped to a life-size marionette that featured a pretty realistic bulge popping out of the top of its pants.
5. Tin Man Strikes Again
Change was one of the only constants in Bowie's whirlwind musical career. He turned and faced the strange alright, and ushered in new genres by melding genres and influences at the drop of every new track. Still, there appears to be at least one habit that the Starman couldn't kick: displaying human genitalia on album covers. His short-lived side project Tin Machine had to rework the art for its second album in 1991 after U.S. distributors balked at the statuesque display of four metal man parts.