How many of you remember that instrument Mr. Spock used to always carry over his shoulder, especially when the crew (usually consisting of only Spock and Captain Kirk) first surveyed a new planet? That was a tricorder.
One of the more useful instruments available to "Star Trek" personnel, variations of the tricorder (medical, engineering or scientific) were used to measure everything from oxygen levels to detecting diseases. Often times the tricorder gave an initial analysis of the new environment. So, what's the real-world tie-in? NASA employs a handheld device called LOCAD, which measures for unwanted microorganisms such as E. coli, fungi and salmonella onboard the International Space Station [source: Coulter]. Beyond that, two handheld medical devices may soon help doctors examine blood flow and check for cancer, diabetes or bacterial infection.
Scientists at Loughborough University in England use photoplethysmography technology in a handheld device that can monitor the functions of the heart. Meanwhile, researchers at Harvard Medical School have developed a small device that utilizes similar technology found in MRI machines that non-invasively inspect the body. Using nuclear magnetic resonance imaging, this device would be sensitive enough to measure samples of as few as 10 possible infectious bacteria. This kind of sensitivity (800 times more sensitive than sensing equipment currently used in medical labs) could revolutionize the way doctors diagnose disease [source: Mick].
Related HowStuffWorks Articles
More Great Links
Sources
Applied Energetics. "Laser Guided Energy." (Nov. 9, 2009) http://ionatron.net/laser-guided-energy.asp

AT&T. "AT&T first service provider to deliver intercompany Cisco telepresence for business around the world." April 21, 2009. (Oct. 21, 2009) http://www.att.com/gen/press-room?pid=4800&cdvn=news&newsarticleid=25523

Bartkewicz, Anthony. "Company creates Star Trek coffins." KRQE.com. April 6, 2009. (Oct. 21, 2009) http://www.krqe.com/dpp/news/strange/offbeat_dpgo_Company_creates_Star_Trek_coffins_SAB_040420092296082

Batchelor, David Allen. "The Science of Star Trek." NASA. (Oct. 22, 2009) http://ssdoo.gsfc.nasa.gov/education/just_for_fun/startrek.html#transporter

BBC News. "'Star Trek device' could detect illness." Sept. 20, 2002. (Oct. 20, 2009) http://news.bbc.co.uk/2/hi/health/2231989.stm

Cisco. "Telepresence: Product information." (Oct. 21, 2009) http://www.cisco.com/en/US/products/ps7060/index.html#,hide-id-trigger-g1-room_environments

Coulter, Dauna. "Space Station Tricorder." Science@NASA. May 9, 2008. (Nov. 6, 2009) http://science.nasa.gov/headlines/y2008/09may_tricorder.htm?list185546

Cruz, Gilbert. "Jack Cover." Time Magazine. Feb. 19, 2009. (Oct. 19, 2009) http://www.time.com/time/magazine/article/0,9171,1880636,00.html

Lundin, Laura. "Air Force testing new transparent armor." U.S. Air Force. Oct. 17, 2005. (Oct. 21, 2009) http://www.af.mil/news/story.asp?id=123012131

Mick, Jason. "New "miracle diagnosis" handheld medical scanner 800 times more sensitive than full-size scanners." Daily Tech. July 10, 2008. (Oct. 21, 2009) http://www.dailytech.com/article.aspx?newsid=12322

National Institute of Standards and Technology. "Optical Tweezers." (Oct. 20, 2009) http://physics.nist.gov/Divisions/Div842/Gp4/Tweezers/research.html#polymerosomes

Schirber, Michael. "Doctors could go needle-free, but sticking points remain." Live Science. Oct. 4, 2006. (Oct. 21, 2009) http://www.livescience.com/health/061004_needle_free.html

Stanford.edu."Optical tweezers; an introduction." (Oct 22, 2009) http://www.stanford.edu/group/blocklab/Optical%20Tweezers%20Introduction.htm

Star Trek.com. (Oct. 20, 2009) http://www.startrek.com/startrek/view/library/characters/TNG/bio/1112463.html

Vocera. (Oct. 22, 2009) http://www.vocera.com/products/products.aspx

Young, Kelly. "'Bionic eye' may help reverse blindness." New Scientist. March 31, 2005. (Oct. 22, 2009) http://www.newscientist.com/article/dn7216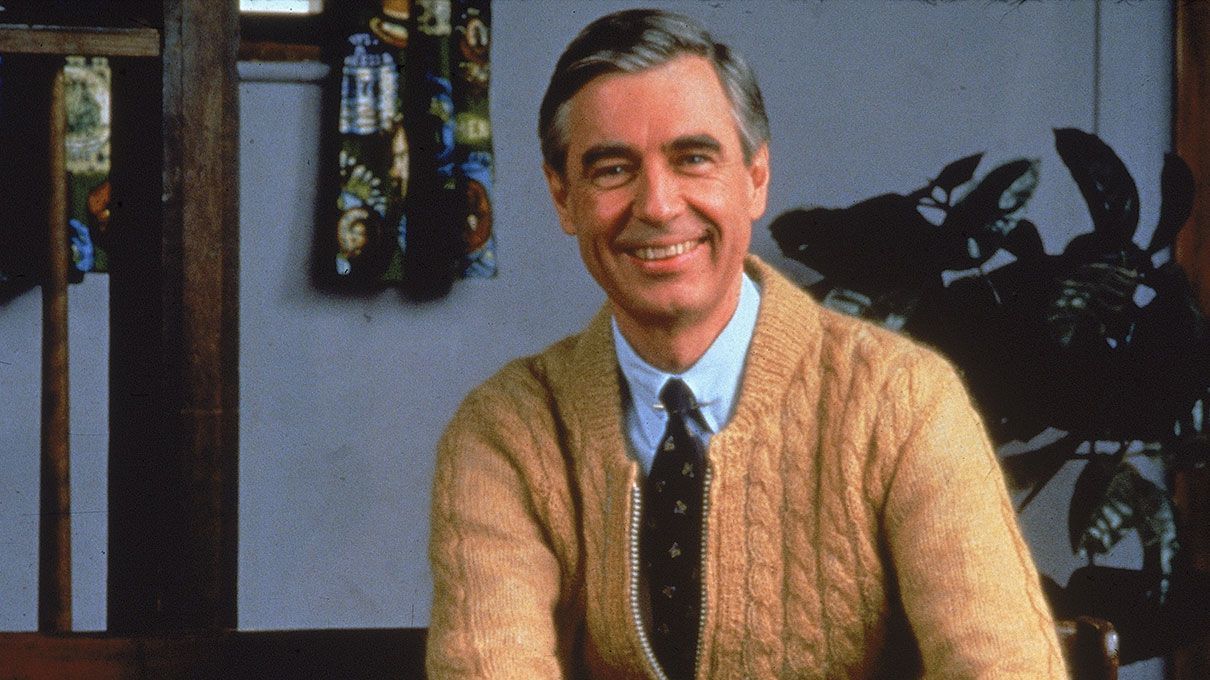 Up Next
It's a beautiful day in the neighborhood, as HowStuffWorks finds out more about Fred Rogers.
---