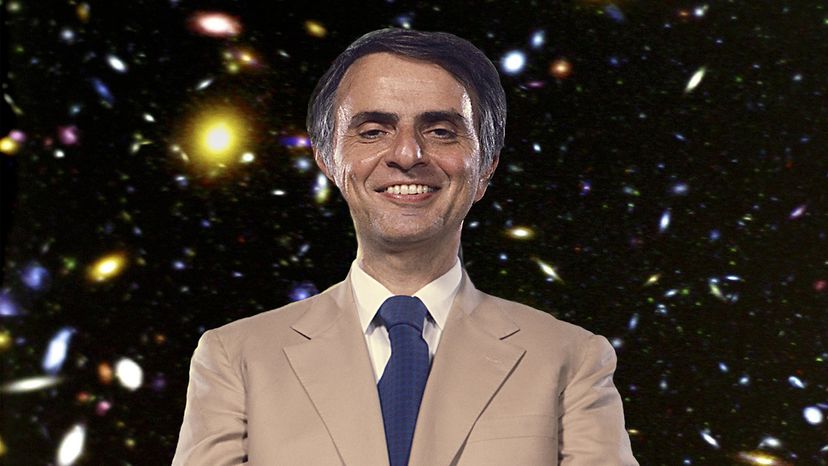 What pops into your head when you think "science?" Lab coats? Mad, crazy-haired experimenters? Beakers and test tubes? Many TV shows want you to think "fun" when you think science. But the definition of "fun" differs from person to person. Science geeks are passionate about interesting, in-depth programming, but a general audience wants to be entertained, engaged and amused [source: Bearzi]. They want "Wow!" science.
"Fun" approaches to science include coming at it from an absurd viewpoint, telling stories, relating science topics to viewers' lives and covering topics that are in the news. But viewers beware: Formulated and entertaining science shows may convey "bad science." For instance, a British show, "The Experiments," supposedly presented scientific proof that an ordinary person could be hypnotized to become an assassin [source: Stokes]. Not only is that unscientific, it's not nearly as fun as the following shows.
10: "NOVA"
If an hour of science programming doesn't sound like fun, you haven't seen the PBS series "NOVA." Although topics are typically serious, they're fascinating. On this series, it's not just enough to be accurate. The production is also concerned about entertainment value, appropriate pacing, effective editing and intriguing scripts. And it works. According to PBS, "NOVA" is television's highest rated science show, and it's the network's best-rated documentary series. In the United States, 6 million people tune in weekly to learn and enjoy.
Topics span both history and science disciplines. One week you watch how biplanes evolved into World War I aircraft, and the next you learn about medieval sword making, ancient Greek computers or Egyptian chariots. If you're into biology, you can see what happens when humans return animal predators to their environments. Fans of physical science can explore the periodic table to discover which elements are the deadliest, most common and rarest. Come on: Aren't you intrigued by a substance that exists for only milliseconds?
9: "Cosmos: A Personal Voyage"
Want to enjoy science? Listen to someone who's in love with it. On the 1980 PBS series "Cosmos: A Personal Voyage," Cornell professor Carl Sagan shared his infectious interest and enthusiasm for everything in the universe. Although the show lasted only 13 episodes, it covered everything under (and around) the sun. What do you want to know about? Whale songs? Messages on the Voyagerspacecraft? Nuclear weapons? Black holes and spacetime travel? Patterns in nature? Hieroglyphs and the Rosetta Stone?
"Cosmos" has been revived for the 21st century. Sagan's widow, Ann Druyan, worked on the original show and has partnered with Seth McFarlane (yes, of "Family Guy") to produce a new version. Hosted by popular astronomer Neil deGrasse Tyson, the new "Cosmos: A Spacetime Odyssey" premiered in 2014. Sagan may not be there, but his voice is. Recordings from the original series are interspersed within episodes.
8: "Brainiac: Science Abuse"
If you're looking for scientific entertainment, you've got to consider a show with a logo of a skull and crossbones wearing lab goggles. Even the title of this British show, "Brainiac: Science Abuse," screams a comical and hazardous good time. On the Sky 1 network for six seasons, Brainiac bowed out in 2008 after delighting viewers with outlandish and quite possibly dangerous experiments. Their abusive research included whether a ringing cell phone could cause an explosion at a gas station and whether pool balls could trigger a fuse to blow up a trailer. Good, clean fun.
Though "Brainiac" isn't testing the limits of time, space and physical pain anymore, it has spun off two similar shows. Their names say it all (or too much): "Brainiac: History Abuse" and "Brainiac's Test Tube Baby." A live show also toured Great Britain, bringing science and mayhem to its fans in person.
7: "My Cat from Hell"
Though the title of this Animal Planet series sounds like a horror movie, it's really a behavioral science show about animals. It investigates cases of wild house pets to determine the source of the problem and provide intervention. Behavior modification techniques are prescribed for the ferocious felines. Occasionally, a follow-up episode returns to a troublemaker to check its progress.
Since 2011, the series had covered an astonishing range of rabble-rousers, including a cat that eats shoes, towels and bedspreads. Another consumes fried chicken, chips and doughnuts. One violent tabby was calmed by opera music. Then there was the cat that reacted aggressively when the owner laughed or cried. It's funny because it's not your cat.
6: "Mythbusters"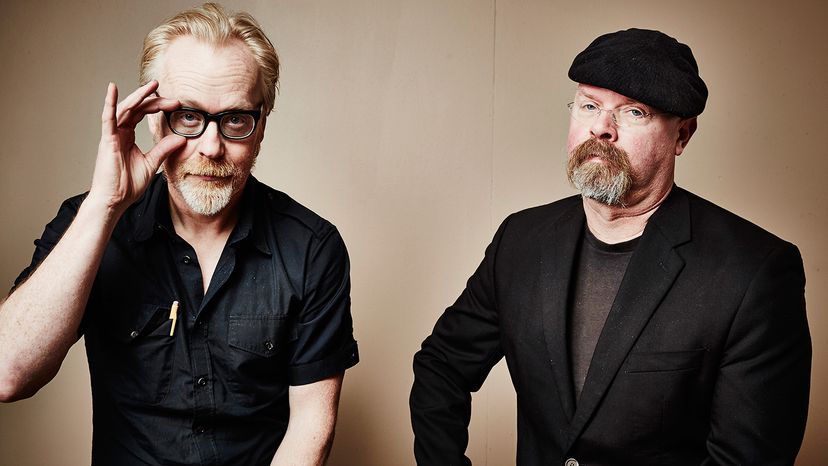 If there's something weird that you don't understand, who you gonna call? "Mythbusters!" Since 2003, this Emmy-nominated show has been investigating scientific and technological questions on the Discovery Channel. The bearded hosts, Jamie and Adam, along with their crew, run energetic and fast-paced experiments to answer real-life questions.
Is it possible to beat a lie detector test? The show determined that it's possible, but not at all easy. How about the five-second rule for eating off the floor? Don't do it! Bacteria jump on after just a millisecond. Should you keep cool in a car by rolling down your windows or hitting the AC? Though experts swear by air conditioning, the Mythbusters found that gas mileage was better with windows lowered. Great. Now whom do you believe?
5: "Punkin' Chunkin''
Falling leaves. A chill in the air. Frost on the pumpkin. That pumpkin hurtling hundreds of feet through the air. How far can it go? That's the question posed by the spirited, quirky Science Channel show, "Punkin' Chunkin'." Every Thanksgiving week since 2011, the series follows a pumpkin hurling competition. Teams use their knowledge of science and technology to build contraptions such as air cannons, trebuchets, catapults and centrifugal machines in an effort to make their pumpkins fly the farthest.
Though most seasons have covered an annual contest held at Delaware's Dover International Speedway, the 2014 version sees participants flinging ordinary objects — and pumpkins — into a cornfield. Cars, televisions and pianos all sail through the air. What's the ultimate goal? According to Guinness World Records, the longest toss was 5,545.43 feet (1,690.25 meters). That 2010 Moab, Utah, record is the one to beat. Start chunkin'.
4: "What Is That?'
What is that? A cavern? A Martian valley? A water slide? Nope, it's a video of your digestive system. During half-hour episodes of the Science Channel's 2013 series "What Is That?" viewers are shown close-up images and unique perspectives of objects and substances from the natural world. Each show presents nine different videos, and the audience tries to guess what they're seeing. Recognition is not easy, so clues pop up periodically. If the digestive system appears foreign to you, maybe you'll solve the mystery with the clues "Can have butterflies" and "Hydrochloric acid on walls."
Biological elements are common, such as the belly of a whale and a human heart. You also travel to the outside world for a personal view of a sewer system or a cozy shot of a pizza baking in an oven. But seriously, how intimate do you want to get with your stomach? How close is too close?
3: "Outrageous Acts of Science"
Part of the fun of science is watching other people do really stupid things. At least that's the assumption of "Outrageous Acts of Science," which premiered on the Science Channel during the summer of 2014. The show offers Internet clips of people doing amazing, dangerous, ingenious, thrilling or ridiculous things. After their survival is assured, the show's educational team explains the science behind the activities.
You'll see videos both intriguing and downright weird. Ping-pong balls floating during a zero gravity flight are amazing to watch, as is an octopus that camouflages itself. But what's up with that bicyclist riding on a treadmill? And why do those goats keep fainting when they're frightened? No animals or people are truly harmed, but viewers might bust a gut laughing.
2: "Science of Stupid"
Hard to think of a more explanatory title than "Science of Stupid." Premiering on the National Geographic Channel in 2014, the series actually covers real science topics such as torque, gravity and Newton's laws. But Newton is not the dummy. The "stupid" comes in with the introduction of Internet videos that focus on people doing scientifically moronic things. Afterward, the show explains why the stunts failed or (surprisingly) succeeded.
Check out the series to see people bungee jumping blindfolded. Watch jet packs fail, brainiacs jump off roofs, slip-and-slide water tracks turn into disaster areas and tree cutting nearly becoming life-threatening accidents. Why do people engage in such idiocy? Maybe they just don't know any better. According to Time magazine, 25 percent of Americans are unaware of the heliocentric universe. In the European Union, that number increases to 36 percent. Plenty of stupid to go around.
1: "Duck Quacks Don't Echo"
A researcher from the University of Salford in Greater Manchester disproved the popular belief that duck quacks don't echo [source: CNN]. However, that didn't stop a 2014 National Geographic series from adopting the slogan for its title. This comedic look at science investigates alleged facts that are bizarre, unbelievable or odd. On every episode, each of the three hosts initiates an experiment about a different topic. Staff scientists ensure a systematic approach.
For instance, brunettes, blondes and gingers may all wonder whether redheads tolerate pain better. Appliance lovers seeking to reach new heights need to know whether you can climb a wall using vacuum cleaners. Cognitive science comes under scrutiny to answer the question: Does conversing with a pretty woman lower a man's IQ? And who hasn't wondered whether it's possible to play music on a banana? Hmmm ... would that be a wind or percussion instrument?