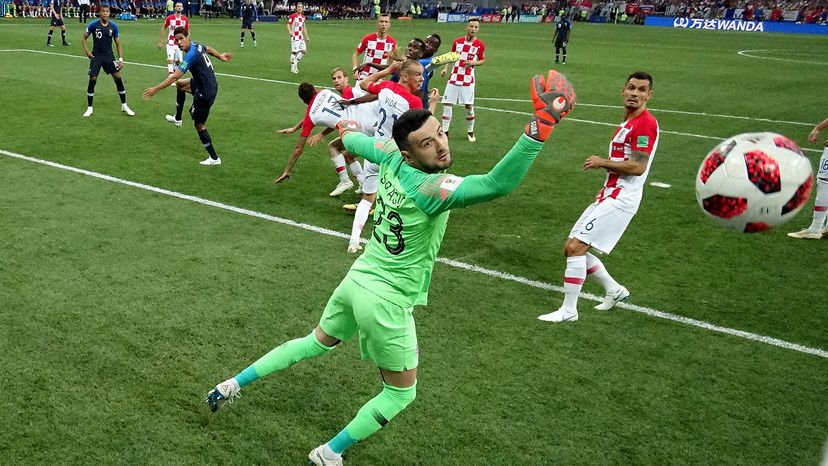 The own goal is quickly becoming the most valuable blooper of the 2018 FIFA World Cup, a highlight-worthy, cringe-inducing boo-boo that can either delight or horrify, depending on your rooting interests. It even happened in the final game.
Before getting into the hows and whys of own goals, though, a definition: In football (or soccer, if you're American), an own goal occurs when a player accidentally knocks the ball into the wrong net. The one that the other guys are shooting at. The one that these own-goal makers are supposed to be defending.
Generally speaking, if a shot is headed toward the goal, is deflected by a defender and still goes in, it's not an own goal. But if the shot is deemed to be offline — not at the goal — and is deflected into the net by a defender, that's an own goal.
The result, naturally, is a score for the other team — in international football parlance, that's known meekly as a "GOOOOOOOOOOOOOOOOOOOOAL!" — and, often, some embarrassment and consternation for the offending team.