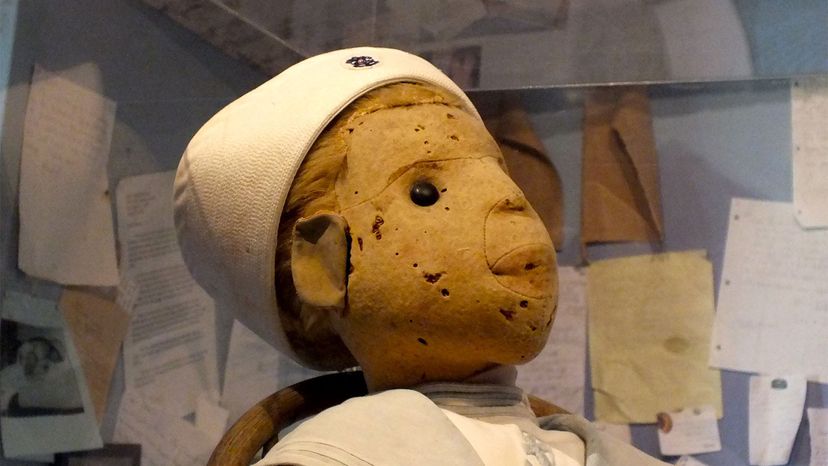 Just before the turn of the 20th century, Mr. and Mrs. Thomas Otto moved into a beautiful colonial Queen Anne style home in Key West, Florida, bringing their three sons, including young Robert Eugene Otto and his unusual best friend — a 3-foot-tall (0.91-meter-tall), straw-filled doll, also named Robert.
The doll had been a gift from Gene's grandfather, who bought the life-size toy during a trip to Germany. It was manufactured by the Steiff Company, makers of the famous teddy bear, though it was never sold as part of a line of toys for the company. It's thought the doll was initially one of a collection of clown and jester-dressed dolls designed for a store window display.
This all seems perfectly normal and all within the realm of the reasonable, doesn't it? What makes Robert truly unlike any other doll are the paranormal events that have surrounded his existence for 117 years. We spoke to Jessica Schreckengost, general manager at The Artist House in Key West, Florida, which now operates as a bed and breakfast and was once home to Robert the Doll.